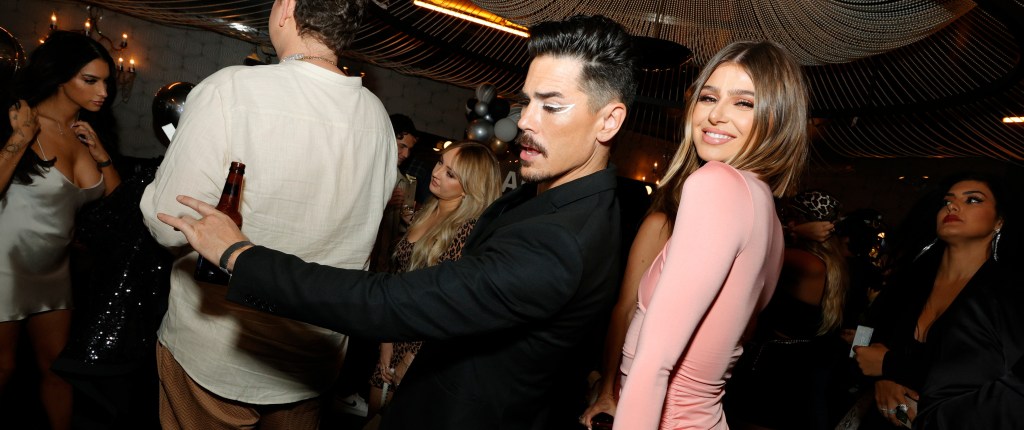 It's been over six months since the news of Scandoval first broke. In retrospect, it's wild to think we were once so consumed with Tom Sandoval's love life.
After the affair was exposed, fans thought Sandoval and Rachel Leviss would start publicly dating but they didn't. Now that we have some distance from the drama, let's explore why these two didn't work out.
The Backlash Killed the Romance
Starting a relationship on the heels of a public scandal has to be tough. We're guessing the backlash from social media and their co-stars might have killed the spark between the two former lovebirds.
Rachel seemed pretty composed during the reunion but fans saw her break down in a confessional at the end of Part III. The scandal clearly affected her more than she was letting on during filming.
In the confessional, Rachel came clean about the timeline of the affair, contradicting the timeline Sandoval provided to host Andy Cohen. Rachel also, for the first time, expressed genuine remorse for what had transpired in the months prior. "I definitely felt really guilty," she told a producer. "A huge part of me wanted to tell [Ariana Madix]. It ate me alive not to tell her."
Sandoval also opened up about the aftermath of the scandal on the premiere episode of his new podcast, Everybody Loves Tom. The Vanderpump Rules star said he struggled with his mental health after the affair was exposed.
"It did get really dark. I remember when I got back from tour was specifically a really, really hard day," he said on the episode. "Your world starts collapsing on itself, and you cannot see outside of your feelings. Your peripheral goes away, your ability to snap out of it goes away."
We're guessing the two probably needed space from the scandal because being around each other was a painful reminder of what happened.
Rachel Went to a Mental Health Facility
After the scandal broke, Rachel took some time away from Vanderpump Rules and checked into the Meadows, a mental health facility in Arizona. Sandoval, on the other hand, remained in the public eye, touring with his cover band, Tom Sandoval & The Most Extras.
Rachel left the treatment center in July and gave her first post-treatment interview on Bethenny Frankel's podcast, Just B, in August. The Bravo star opened up about her experience at the Meadows, telling Bethenny she explored her interest in unavailable men and love addiction while in treatment.
It seems like Rachel discovered a lot about herself and her dating habits in treatment. By distancing herself from Sandoval, she is able to rejoin the dating scene with her newfound knowledge about herself.
Sandoval and Ariana Still Live Together
Many fans were shocked to learn that Sandoval and Ariana continued living together after the breakup. The two own a home together, so it is a bit more complicated than if they shared an apartment but it still confused many viewers.
Ariana explained the situation on an episode of Scheana Shay's podcast, Scheananigans, in August. The former bartender explained that they stay in separate areas of the home and have little to no interaction. She also defended her decision to continue living with Sandoval post-breakup, telling listeners, "I have a mortgage. It's expensive. I am not going to squander my financial future and stability by putting myself in a position to f*ck myself over for the rest of my life because somebody else f*cked up,"
Ariana's explanation of the situation makes total sense but we're guessing Sandoval living with his ex-girlfriend wasn't an ideal situation for Rachel.
On Bethenny's podcast, Rachel revealed that she gave Sandoval a key to her place while she was in treatment but he chose not to use it. "People are confused as to why they're still living together," she said. "I actually gave Tom the key to my apartment while I was away at the Meadows and he had a free place to stay and chose to stay in the house with Ariana." Hmm. Interesting.
Overall, we think there are a lot of reasons these two chose not to continue a relationship. Between the backlash and their own personal guilt about the situation, it would've been hard to create a healthy, successful relationship.
TELL US – DO YOU THINK TOM SANDOVAL AND RACHEL LEVISS WILL GET BACK TOGETHER?
The post Why Didn't Tom Sandoval and Rachel Leviss Date After Scandoval? appeared first on Reality Tea.