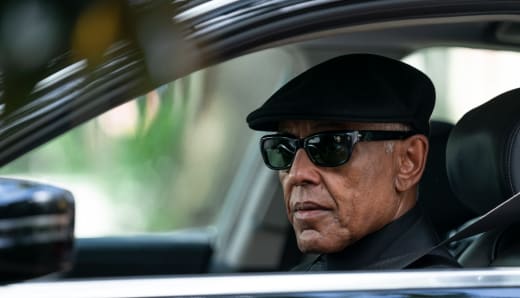 Giancarlo Esposito, of Breaking Bad and Better Call Saul fame, will return to AMC in 2024.
On Monday, the cabler unveiled a first-look teaser trailer and photos of the highly-anticipated drama series Parish. 
The six-episode series stars and is executive produced by Emmy® and SAG® Award-nominee and Critics Choice® Award-winner Esposito (Breaking Bad, Better Call Saul, The Mandalorian).
Esposito stars as Gracian "Gray" Parish, a family man and proud owner of a luxury car service in New Orleans.
After his son is violently murdered and his business collapses, an encounter with an old friend from his days as a wheelman resurfaces old habits, sending Gray on a high-stakes collision course with a violent criminal syndicate.
The drama series was shot in New Orleans and features an all-star cast.
Zachary Momoh (The Nevers, Harriet, Doctor Sleep) plays New Orleans-based Zimbabwean gangster The Horse, while Award-nominee Paula Malcomson (Watchmen, The Hunger Games, Ray Donovan) is set to play Parish's wife and mother to his two children, Rose.
Skeet Ulrich (Scream, Riverdale) is on board as an old acquaintance to Gray, Colin, while Bonnie Mbuili (Invictus, Wallander) plays  Shamiso Tongai, The Horse's smart and protective older sister.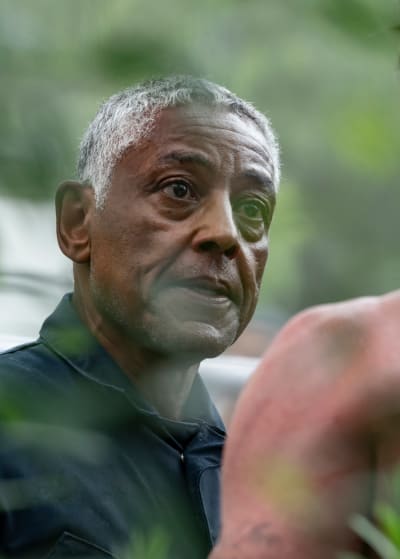 The cast also includes Ivan Mbakop (Hawkeye, Red Notice) as The Horse's brother, Zenzo, Arica Himmel (Mixed-ish, Black-ish) as Gray and Rose's daughter Makayla, and Dax Rey (The Good Fight, Chicago Fire) as The Horse's son Luke.
Bradley Whitford (The West Wing, Get Out, The Handmaid's Tale) recurs as Anton, the charming and intelligent face of industrial business in Louisiana who covertly heads a criminal organization.
His dispute with The Horse's human trafficking ring puts him at direct odds with Parish.
SAG® Award-nominee Amanda Brugel (The Handmaid's Tale, Orphan Black) guest stars as Sister Anne, who has a mysterious past with Gray.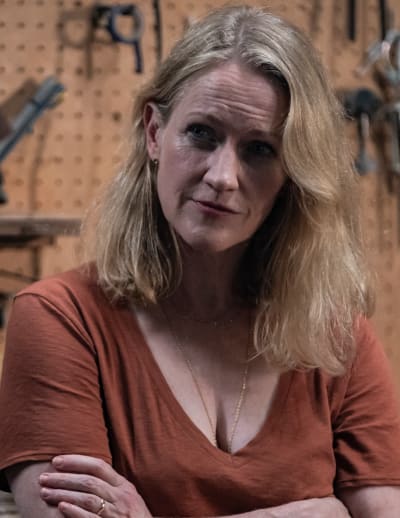 In a word? Whoa. It's a cast filled with heavy-hitters, which bodes well for the project.
It's the most robust cast to hit the small screen in quite some time, and I can't wait to see what they all bring to this remake.
Parish is based on the hit U.K. series The Driver, created by Danny Brocklehurst and Jim Poyser.
It's produced by AMC Studios in association with A+E Studios and Thruline Entertainment. Brocklehurst serves as co-creator and executive producer.
Eduardo Canto and Ryan Maldonado serve as showrunners and executive producers, while Esposito also executive produces alongside Brocklehurst, Poyser, Jolyon Symonds, and David Morrissey for Scribbler Films. 
EPs also include Josh Kesselman, Danny Sherman, Barry Jossen, Tana Jamieson, Theo Travers, and Red Production's Nicola Shindler.
Related: Fanatic Feed: Nautilus Sails to AMC
The teaser takes us into the cutthroat world of Parish, which finds Gracian "Gray" Parish having an epiphany of sorts.
"Over and over, people keep backing me into a corner, and it's gotta stop," he says in the first footage of the series.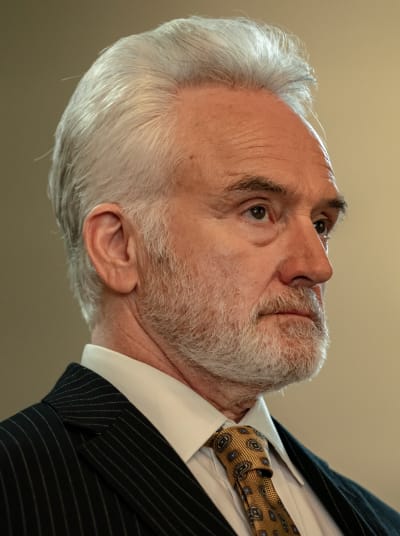 "I'm tired of being the passenger in my own life."
AMC has been embracing shorter episode orders, with many of its new and returning shows having six episodes apiece.
These orders are short, sure, but they can lead to tighter storytelling.
Hopefully, it will be a similar case with Parish because the cast and teaser take us into a thrilling universe filled with many interesting characters.
We don't know at which part of the year the series will air on AMC, but with The Walking Dead: The Ones Who Live set for February and Orphan Black: Echoes on deck, in addition to other series, it's difficult to pinpoint an exact date.
As always, we'll keep you up to speed on new details as they become available.
Check out the promo for Parish below.
What are your thoughts on the teaser trailer?
Will you check out the show when it debuts in 2024?
Hit the comments.