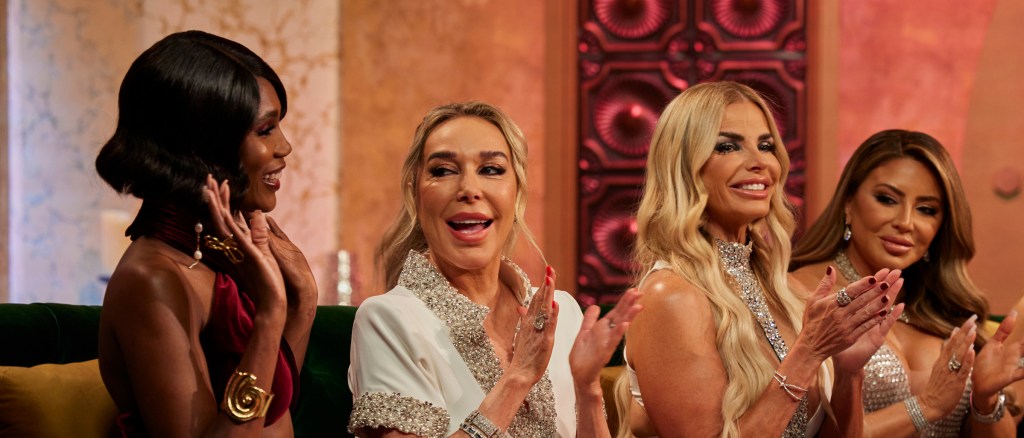 Sometimes, it's not the Real Housewives who steal the spotlight, but the 'friends of' the cast. Usually, the main cast members create the drama, but some part-time players really stir the pot.
Sometimes these 'friends of' the housewives were demoted to the position. While others were new to the show. Let's chat about the superstar 'friends of' the cast who deserve to be full-blown Real Housewives.
Jackie Goldschneider – Real Housewives of New Jersey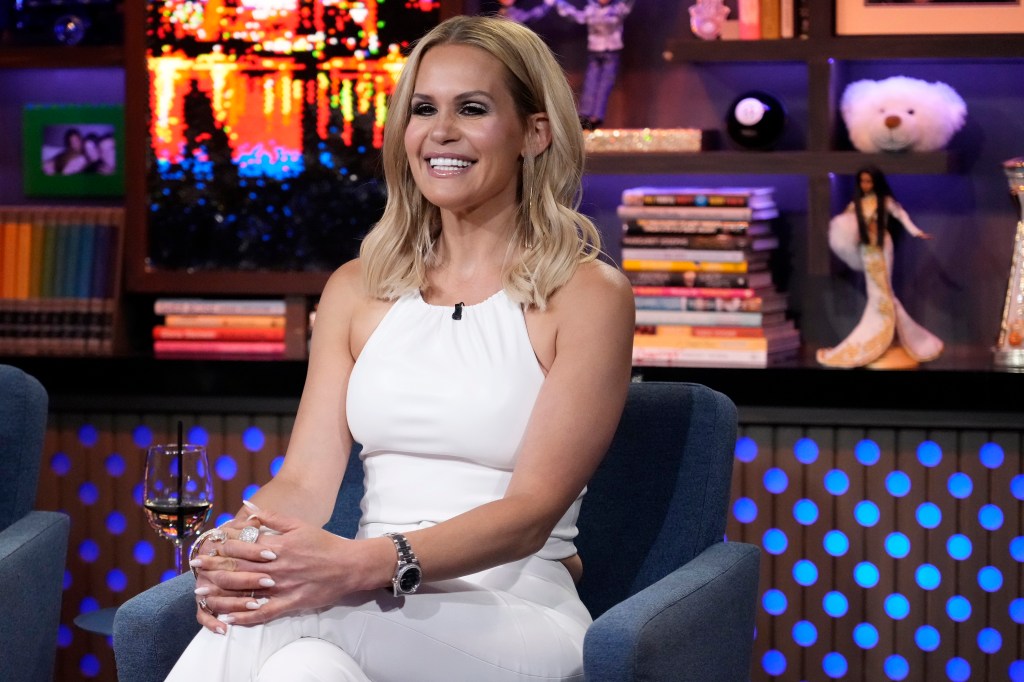 Jackie Goldschneider was a full-time cast member on the Real Housewives of New Jersey for four seasons. But for Season 13, Jackie was demoted to a 'friend of.' She was in recovery from her eating disorder, which she was open about on the show.
While Season 14 is filming, Jackie has been involved in a major friend switch-up. She is on the outs with her longtime friend, Margaret Josephs. It was always Jackie, Margaret, and Melissa Gorga against Teresa Giudice and her crew.
But after having a falling out with Margaret, Jackie joined Team Teresa. And now her relationship with Melissa is suffering.
Bravo may have been worried about the level of drama on Season 14 of RHONJ, but Jackie is working on it. Let's give her back her full-time status, please.
Adriana de Moura – Real Housewives of Miami
When the Real Housewives of Miami first aired in 2011, Adriana de Moura was a full-time cast member. The show aired for three seasons before being shelved.
But the series was resurrected after eight years and aired on Peacock. Adriana returned as a 'friend of' for Seasons 4 and 5. And she drove much of the drama for both seasons. Adriana argued with Larsa Pippen and shaded her for looking like Kim Kardashian during Season 4. The two ladies argued all season.
For Season 5, Adriana told Marysol Patton that her ex-boyfriend confessed that he had never really loved Marysol. Of course, Marysol was hurt and angry. But when Adriana made an ill-conceived analogy about Alexia Nepola's (formerly Alexia Echevarria's) son, all hell broke loose. What is it with Real Housewives and analogies? Steer clear, ladies!
Anyway, Audriana compared injuring her foot to Alexia's son, Frankie Rosello's, near-fatal car accident. According to Page Six, Frankie suffered permanent brain trauma.
"Now when I look back at that time, I see that it was wrong to use the analogy," Adriana explained. "Obviously, the accident didn't compare to Frankie's—obviously—and I wasn't trying to compare."
Alexia's rage felt like it was boiling off the TV screen. Adriana apologized to both Marysol and Adriana, but those wounds were deep. Give Adriana a mojito for Season 7. She deserves to be bumped up to housewife status.
Kiki Barth – Real Housewives of Miami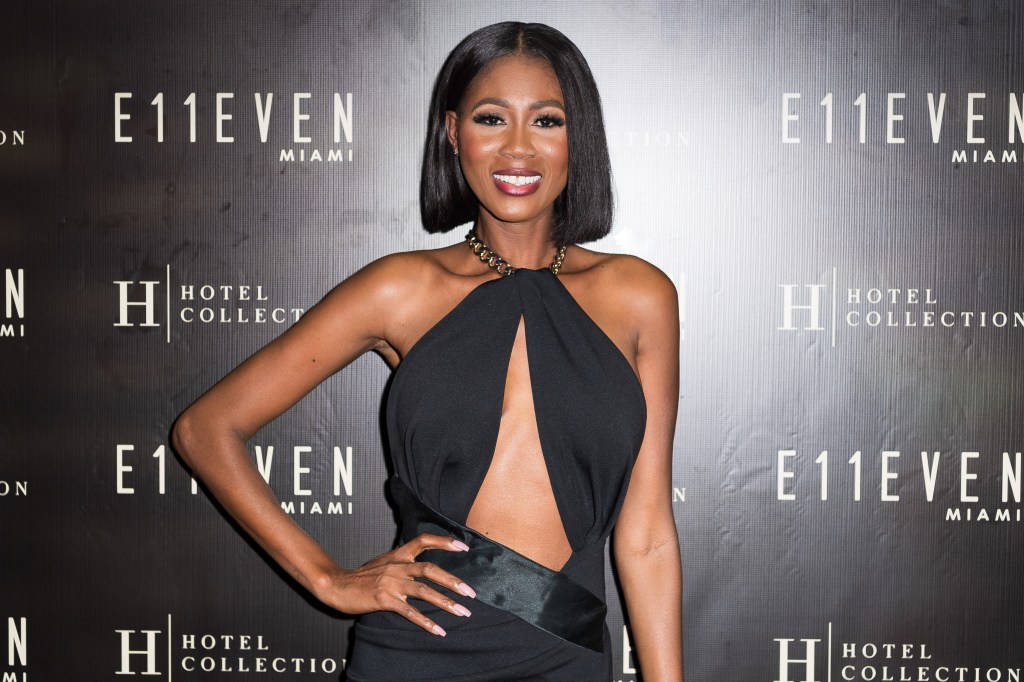 Kiki Barth joined RHOM during Season 4 as a 'friend of' the ladies. Kiki has a breezy and fun attitude. During an argument at Adriana's video shoot, Kiki pulled out a Burger King bag and started chowing down. She warned Adriana she was finished filming because of her bloated stomach.
During an early dinner at a strip club, a tipsy and bored Kiki gets on the pole to entertain co-stars Lisa Hochstein and Larsa. She was finally asked to step away from the pole. Kiki's hilarious hijinks should have earned her a mojito after her first season. Fingers crossed Kiki has one for Season 7 of RHOM. I think the cast has room for both Kiki and Adriana.
Mary Cosby – Real Housewives of Salt Lake City
Real Housewives of Salt Lake City star Mary Cosby was a housewife for the first two seasons. During the second season, she made racially insensitive comments about co-stars Jennie Nguyen and Jen Shah.
There were also rumors that Mary had changed the Faith Temple Pentecostal Church into something like a cult. Mary refuted those claims to Entertainment Tonight. "Clearly, I'm not gonna get on national television, be a Housewife, and be in a cult. Like, come on," Mary said. "There's no cult."
But when she bailed on attending the Season 2 reunion, Mary was fired from the show. Now she is back for Season 4 as a 'friend of.' Does Mary make inappropriate comments? Yes. And she certainly needs to do better.
But Mary is funny
From another viewpoint, she is comedy gold. Mary has little interest in spending time with her RHOSLC co-stars. She would rather sit in a van and eat a McDonald's fish sandwich than have dinner with her castmates.
And while so far no one smells like a hospital, Mary's nose is still as sensitive. And Mary is offended by any gaseous odors. She told Heather Gay why her necklace choice was awful. And when a food worker didn't want to put Mary's food in a box, she called him "lazy." She even asked Lisa Barlow if she had a "mute button."
Mary has no tolerance for anyone but Meredith Marks. Still, her random comments are part of the fabric of the show. It's time to let Mary lovingly cradle her snowflake again.
It's obvious that these ladies should be bumped up to Real Housewives status. Bravo, are you listening?
TELL US – DO YOU THINK THAT THESE LADIES SHOULD BE BUMPED UP TO REAL HOUSEWIVES STATUS? DID WE MISS ANYONE ON OUR LIST?
The post 'Friends Of' Who Should Be Bumped Up to Full-Blown Real Housewives appeared first on Reality Tea.