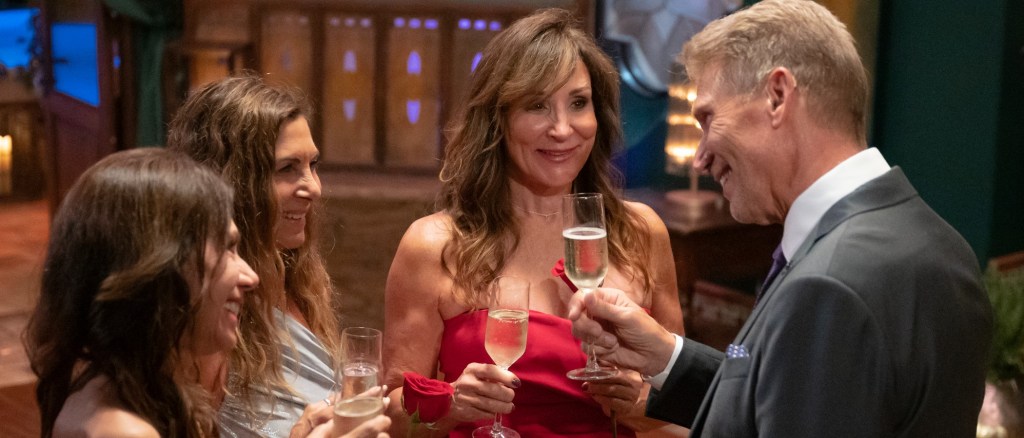 It's crazy to think that The Golden Bachelor is already down to the final three, which means leading man Gerry Turner will soon have a big decision to make. The final three women are Faith Martin, Theresa Nist, and Leslie Fhima, who each received a hometown date. While we do know who one of Gerry's finalists are, the other is not confirmed. The hometowns episode left off on a major cliffhanger when Gerry could not decide who to give his second rose to.
While all three of Gerry's remaining women are wonderful, there is a clear choice for who Gerry should give his final rose to. One of these women is more compatible with Gerry for several different reasons. Here's who should get Gerry Turner's final rose.
Gerry Should Choose Theresa

Theresa is by far Gerry's most compatible match, and the two appear to have some real chemistry. After making a memorable impression on night one, Theresa received the first one-on-one date of the season. Gerry took her to a diner, where they discussed their pasts and realized that they actually had a lot in common.
Theresa's husband passed away suddenly, similar to what happened to Gerry's wife, Toni. Both Theresa and Gerry had married their high school sweethearts, so this was something they were able to relate to each other on. Furthermore, the pair bonded over being lonely after losing their partners, so it would be really great to see them build a happy new life together.
Gerry and Theresa are also the closest in age, since Gerry is 72 while Theresa is 70. Faith and Leslie are both in their 60s, making them significantly younger than Gerry. It would make more sense for Gerry to choose Theresa since they are closer in age, and have had very similar life experiences.
But Which Woman Does Gerry Seem The Most Into?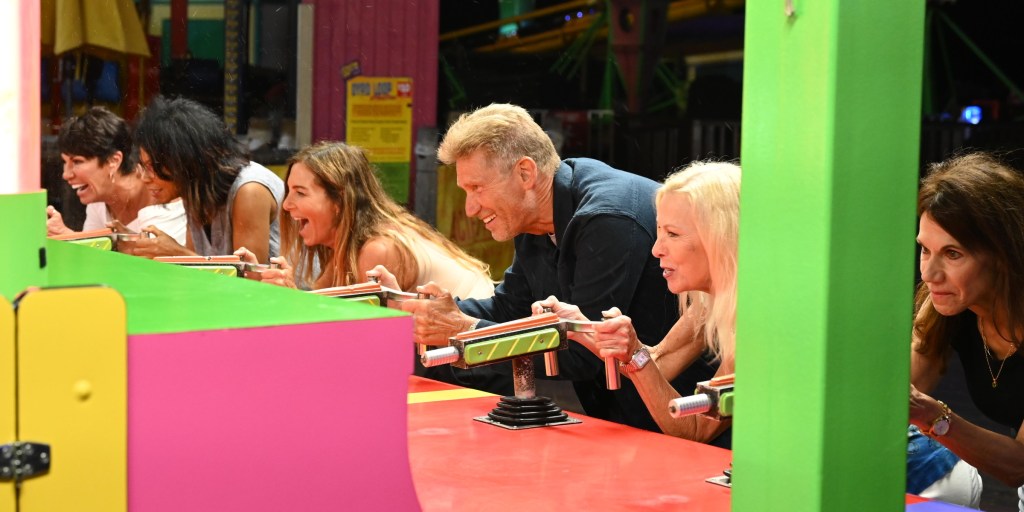 While we would love to see Gerry choose Theresa, it is unclear if their connection is currently the strongest. Theresa received the first hometown date, where she admitted that she was in love with Gerry. However, Gerry did not say it back, which made Theresa question how strong his feelings toward her really were.
During his hometown date with Faith, Gerry told her that he loved her in front of her family, and she said it back. While Gerry may be in love with Faith, it is unclear if her lifestyle fits his idea for his future. Faith explained to Gerry that she never wanted to move because her horse was buried on her property, which Gerry understood. Gerry, however, did not seem intent on moving to Faith's farm in Benton City, Washington.
Gerry's hometown date with Leslie seems to have gone the best, where he also mentioned that he happens to be in love with her. Leslie returned the feelings, and Gerry added that he could see a future with her. After their date went so well, it was no surprise when she received the first rose of the evening. While it seems to be a tie between Theresa and Faith for the time being, it seems evident that Leslie is currently Gerry's top choice.
Gerry & Theresa Make The Most Sense Outside Of The Show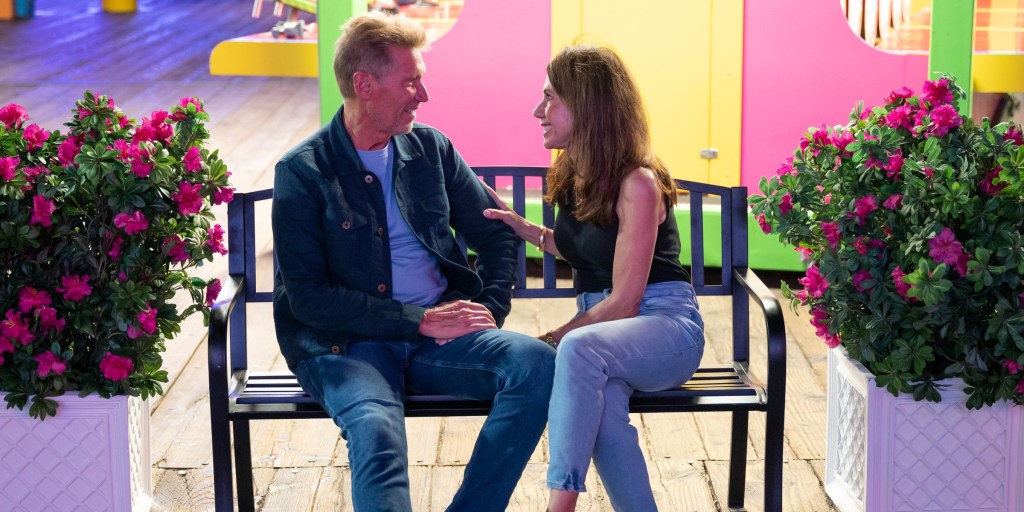 Bachelor Nation fans know that compatibility post show matters more than anything, and The Golden Bachelor is no different. Gerry and Theresa seem to have the best chance at lasting outside the mansion, based on hometown dates alone. Theresa lives in New Jersey, which is the closest to Gerry's home state of Indiana. Faith and Leslie live in Washington and Minnesota respectively, which would be a bit further for Gerry to make the move to.
Furthermore, Gerry admitted during his hometown with Theresa that he could see them building a real life together. On the other hand, he seemed unsure about Faith's farm lifestyle. He did not seem to have any issues with Leslie's home in Minneapolis, so it makes sense that he offered her a rose as well. New Jersey, however, is just a bit closer to Indiana than Minnesota is!
While all three of Gerry's final women deserve to find love again, there is just no question that Theresa is his best match. Gerry and Theresa are close in age, have similar backgrounds, and could easily make their relationship work outside of the mansion.
TELL US- WHO DO YOU THINK SHOULD GET GERRY TURNER'S FINAL ROSE?
The post Who Should Get Gerry Turner's Final Rose on the Golden Bachelor? appeared first on Reality Tea.