Outlander may be off the air for an extended hiatus, but Sam Heughan has a delicious new role to sink his teeth into.
As previously reported, he will star opposite Eleanor Tomlinson in the Starz/Channel 4 series The Couple Next Door.
Now, months before the series premiere, we have the official trailer.
Let's just say it looks like a must-see drama, complete with twists and turns that will turn up the heat on those cold Winter nights.
In addition to Heughan and Tomlinson (The Outlaws, Poldark), Jessica De Gouw (Pennyworth, Our Man from Jersey), and Alfred Enoch (Tigers, How to Get Away with Murder).
"When Evie (Tomlinson) and Pete (Enoch) move into an upscale neighborhood, they find themselves in a world of curtain twitching and status anxiety," the project's official description reads.
"But soon find friendship in the shape of the couple next door, alpha traffic cop Danny (Heughan) and his wife, glamorous yoga instructor Becka (De Gouw)."
"As time goes on, these two couples get increasingly close to each other and, one fateful night, become sexually entangled in a way that will change their lives forever…"
The Couple Next Door is "a deliciously dark, psychological drama, exploring the claustrophobia of suburbia and the fallout of chasing your deepest desires," the logline reads.
Directed by Dries Vos (Suspect, Professor T) and written by David Allison (Marcella, Bedlam), the six-part series is an addictive, emotional roller coaster and looks at how we never know what goes on behind closed doors.
Jo McGrath, Walter Iuzzolino, and Alison Kee serve as executive producers, and the producer is Jen Burnet.
The series is produced by Eagle Eye Drama and distributed worldwide by Beta Film.
The promo is atmospheric, teasing what's sure to be one of the most-talked-about series of the year.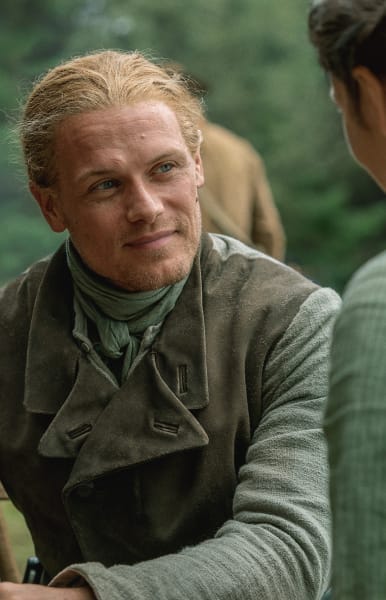 There's also plenty of chemistry between the cast, which is necessary to sell the relationship drama at the wheel of the show.
Heughan has a great relationship with Starz, having appeared in Outlander for seven seasons and returning for the eighth and final season at some point down the line.
Details about when the show will return are being kept under wraps, but the good news is that it will bring Jamie and Clare Fraser's storylines to a close.
While the franchise is set to expand with a prequel, there's a good chance that eight seasons of drama will be enough for Heughan and Caitriona Balfe.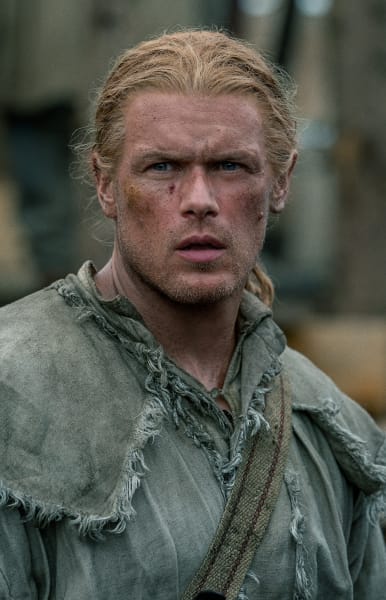 If you watch Outlander online, you know they've been through it all.
Still, it's been such a fascinating experience watching their relationship grow and develop throughout everything Jamie and Clare have been through.
Heughan, of course, also stars in Starz's Men in Kilts, which recently wrapped its second season on the premium cabler.
Check out the promo for The Couple Next Door below.
"The Couple Next Door"

Coming soon @Channel4 pic.twitter.com/u4i5O8zBt8

— Sam Heughan (@SamHeughan) November 6, 2023
It looks fantastic, right?
Starz has plenty of new and returning shows on the horizon in addition to The Couple Next Door.
Power Book III Raising Kanan is set to return with its third season next month, while BMF has landed a March 2024 return date.
Other shows renewed include Hightown, P-Valley, Power Book II: Ghost, and The Serpent Queen.
Shining Vale is currently airing its second season, while a decision has not been made about Party Down.
What are your thoughts on this first look at Heughan's new show?
Will you be watching?
Hit the comments.