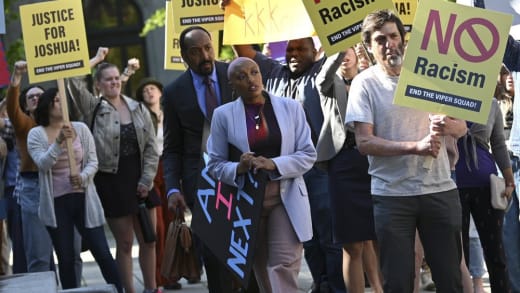 We'd lost you for a short minute there!
After how disappointing the preceding case-centric episode of The Irrational was, the show's feel turned on The Irrational Season 1 Episode 6.
It has been a thrilling ride with many twists in many episodes of Season 1 and enjoyable. However, not everything can be one thing, and this episode was proof of that.
It seemed like they were gunning for a certain feel and to evoke emotions, and they were successful in that.
The cases that Mercer takes are usually personal on some level, but Mason's was even more personal because it came from a heartfelt appeal by Kylie.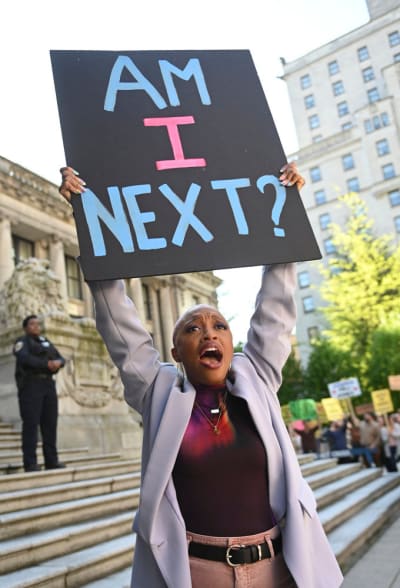 Using the case, Mercer exposed many issues in the justice system, but among them was bias.
He showed how bias can get someone injured, jailed, or even worse, killed like Joshua.
It is almost impossible to eliminate bias from people, but making them aware that they might be potentially biased goes a long way toward minimizing the consequences of a biased proceeding.
Mercer showed how Atwood was biased every time he gave his expert testimony in court because he was motivated to get his clients wins.
Doctor Atwood's testimony appeared fair and unbiased. The problem is with paid experts like Dr Atwood, that's never the case. Introducing money creates bias. I wanted to better understand how this bias works, so I conducted an experiment where I paid experts to give their opinions on a fictional case, a slip and fall in a hotel. All of them had the same facts in the case; the only difference was which side the person was on paying them. Almost all the experts argued for the side paying them. If the defense paid, the expert's opinion sided with the defense. Same for the plaintiff. That's bias.

Mercer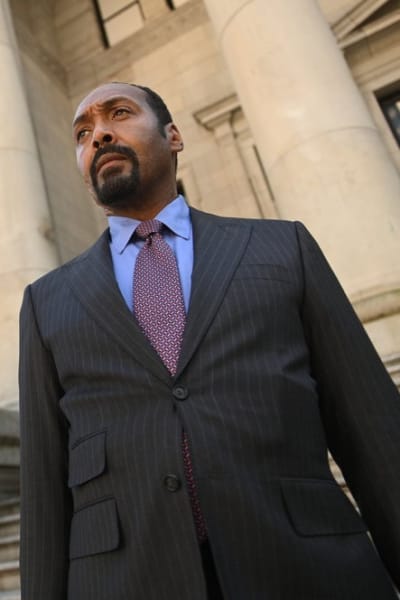 The jury is predisposed to agree with the police even when they are in the wrong, and they can be in the wrong.
Through the court proceedings, as Mason tried to get justice for his husband, Alec Mercer and the team exposed a fragile yet important system that is prone to misuse and abuse by several of the people who are supposed to ensure that it works for everyone.
It explored corruption at different levels where someone like a developer would want to cut corners. So they enlist many people to ensure they get away with it, but there is always a standup person who won't budge, and sadly, they might pay the price of keeping the secret.
Police malfeasance was touched upon as the squad responsible for Joshua's death got their day in court, and some things became clear. There was a cover-up operation happening.
It was a layered occurrence that the show peeled back slowly.
Everyone who was questioned claimed that it was human error that led to Joshua's death, and even if that was true, there were limits to which one was willing to accept human error.
Two issues were presented about law enforcement. Kill squads and no-knock warrants were scrutinized, and while I was aware of the latter, the former was foreign and just as problematic.
I'm not deluded into thinking that there are not some horrible people out there, but when dealing with them, law enforcement needs to be aware that there are many good people, and good people should not suffer for the crimes of evil people.
The police work with protocol was broken, if not discarded, in Joshua's case.
You would think that when a judge signs a warrant, the requester would do some reconnaissance and verify the facts of the case, including whether they were in the correct address.
There is a reason why police must identify themselves every time they approach a situation: because at 2 AM, it's nearly impossible to distinguish between a cop and an intruder. The homeowner cannot be held accountable if they decide to defend themselves.
Having the police barge into someone's home without identifying themselves is a recipe for disaster and is almost guaranteed that someone will die, usually whoever is unarmed.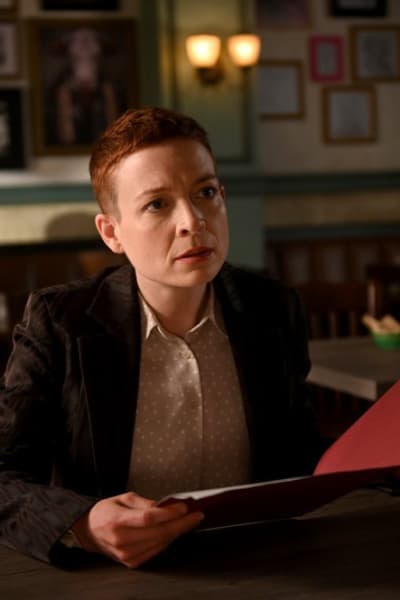 Before discharging their weapon, police officers must first see the suspect's weapon, and then they can act. Joshua was unarmed.
The episode didn't shy away from showing the shooting in detail, which was very powerful. Seeing an unarmed man getting gunned down in his own home was heartbreaking, and that was the final nail in the coffin as far as the emotions in the episode were concerned.
As the case played out, there had been an eerie sadness, but that scene drove the feeling home and evoked anger.
The shooting was shown from two perspectives, Mason's and Joshua's, which captured the magnitude of the occurrence.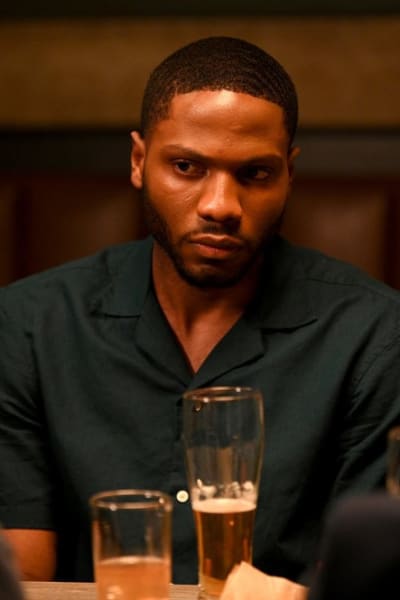 Not only was his husband dead, but Mason will also forever be haunted by the events of that night.
Joshua was afraid, OK? You may not think that black men get scared, but we do. Those officers came to our house at 2 AM, and they never announced themselves like they were supposed to do. We did nothing wrong! They were looking to kill somebody, and they killed my husband!

Mason
The episode showed how complex the issue can be because while the Viper Squad was at Mason's to kill, some agents were not there to do that.
People tend to say it's only a few bad apples, but those bad apples spoil the whole bunch.

Mercer
The squad was misused by some people with selfish interests, and they put everyone at risk. Even if that squad was a genuinely good force, which it wasn't, few people ruined the good it could have done and had it disbanded.
It was a complex issue, and the episode picked out the nasty parts that needed to change.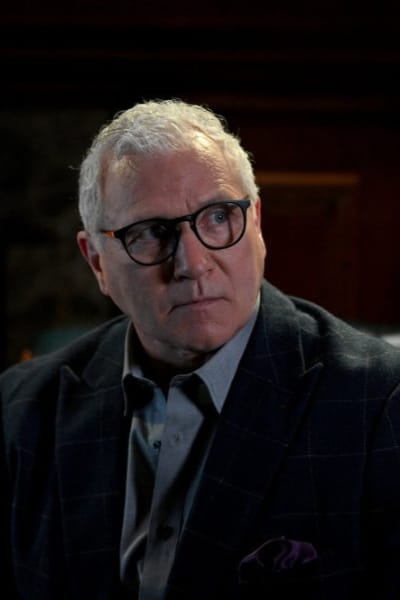 I remember mentioning in The Rookie: Feds Season 1 Episode 9 review that snoop and no-knock warrants are a bad idea that should disappear. That stands as true today as it did a year ago.
Marisa and Mercer worked on two separate cases for two episodes in a row, and as Mercer exposed the justice system's problems, Marisa made significant strides in the church bomber case.
The episode's cold open saw Mercer point out several discrepancies in the narrative surrounding the man who they found had killed himself, which meant that someone was tying up loose ends.
Marisa dove into the case, with Jace in tow, and they finally discovered the church-bomber's manifesto.
Even if he was dead, it was a significant development that could blow the case wide open, finally getting Mercer and the 12 people who died in it some justice.
The manifesto was not surprising given the bombing happened when the country was immersed in the 9/11 occurrence, and people were not acting rationally.
There was a rise in church attendance, but Christian chauvinists took it a step further and decided to commit genocide against non-Christians and their supporters.
Jace: Your son ran because he set off the bomb that killed thirteen people. He's no martyr; he's a murderer.
Peter's Mother: Don't talk about him like that!
Jace: He was a sinner who desecrated the House of God.
Peter's Mother: It was an accident. All he wanted to do was return this country to its roots to make us moral, god-fearing people again.
It will be interesting to see how this plays out.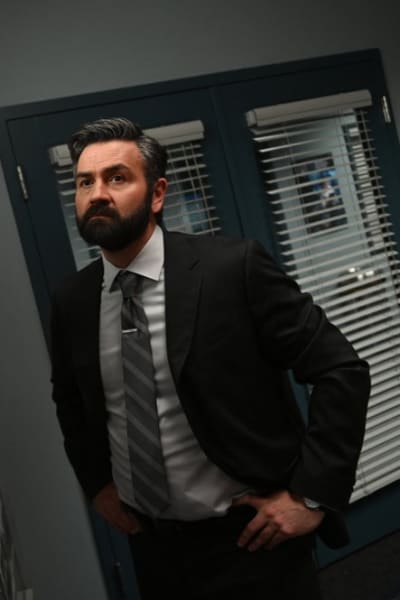 Intrusive Thoughts
My heart broke for Mason and Joshua. They were a young couple who seemed to have everything going for them, and being robbed of Joshua will forever change Mason.
Even if I stopped watching The Resident somewhere between seasons, I remember Malcolm-Jamal Warner from the show. That man will never fail to deliver a good performance as a pseudo-antagonist.
Did they say Mercer is paid upwards of $100k in a single case? That's wild!
NBC is using Joy Ann-Reid optimally. She's on Found and now The Irrational.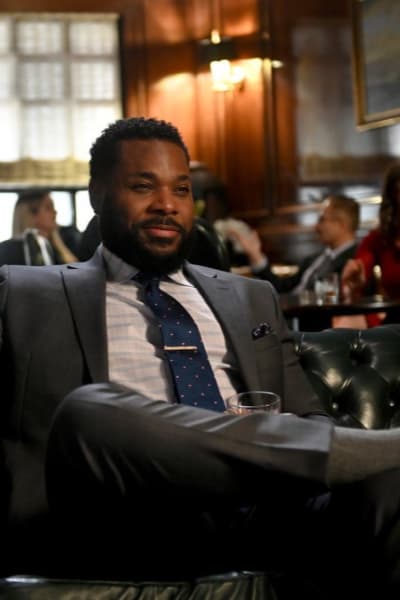 "Point and Shoot" was a welcome change in The Irrational, and its impact was tremendous. It explored bias at the justice system level and what that can mean for the accused.
What did you think?
Should no-knock warrants be banned, at least when being exercised in residential areas?
Share your thoughts in the comments section.