Tragic news out of Hollywood this evening as Matthew Perry, best known for playing Chandler Bing on Friends, has died.
He was 54.
According to TMZ, the beloved actor was found Saturday at an L.A.- area home. "We're told he appears to have drowned," the outlet says of the apparent cause of death.
"Our sources say first responders rushed over on a call for cardiac arrest," TMZ adds. "It's unclear where exactly on the grounds this happened."
The source added that Perry was found in a jacuzzi at the premises. "We're told there were no drugs found at the scene."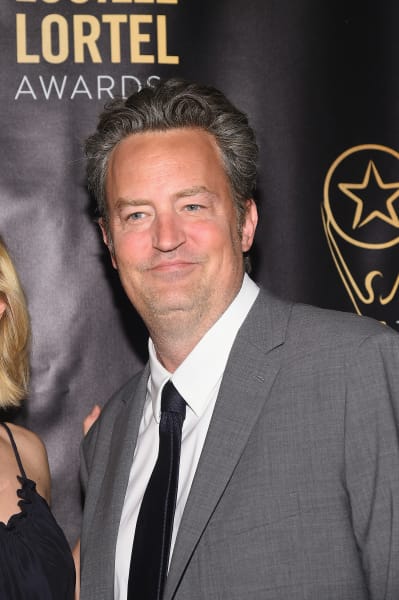 "We're also told there is no foul play involved," the outlet says.
Perry shot to fame for his portrayal of Chandler on the NBC comedy series Friends.
Premiering in the '90s, the blockbuster series made stars out of him and co-stars Jennifer Aniston, Matt LeBlanc, Lisa Kudrow, David Schwimmer, and Courteney Cox.
While it's been off the air longer than it aired, it remains one of the most recognized and continually watched comedies ever created.
No matter where you fit in this world, there was a friend who you could relate to, which is likely why it continues to resonate today.
Chandler Bing and Friends' success owes a lot to Perry for his impeccable comedic timing and his ability to take a simple phase and make it iconic.
His inflection on a simple word — be — became a catchphrase for people of all ages, whether they watched Friends or not.
It's hard not to think of his unexpected and tragic death the same way.
Could we BE any more upset to lose such an extraordinary talent and pop culture icon?
We're pretty sure he would approve.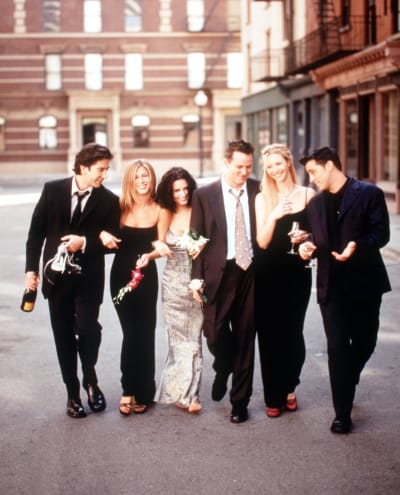 Despite his success on Friends and in other roles, Perry didn't live a charmed life.
Perry had been vocal about his history of drug and alcohol abuse, opening up about his addictions in his 2022 memoir Friends, Lovers and the Big Terrible Thing.
"I wanted to share when I was safe from going into the dark side of everything again," he told PEOPLE a year ago while promoting the book. 
"I had to wait until I was pretty safely sober — and away from the active disease of alcoholism and addiction — to write it all down. And the main thing was, I was pretty certain that it would help people."
His sobriety came and went over the years, but that wasn't the only health issue the beloved actor battled.
Perry also shed light on how he suffered from a gastrointestinal perforation and spent weeks fighting for his life after his colon burst from opioid overuse.
He revealed that he spent two weeks in a coma and five months in the hospital.
"The doctors told my family that I had a 2 percent chance to live," he told the magazine. "I was put on a thing called an ECMO machine, which does all the breathing for your heart and your lungs.
"And that's called a Hail Mary. No one survives that."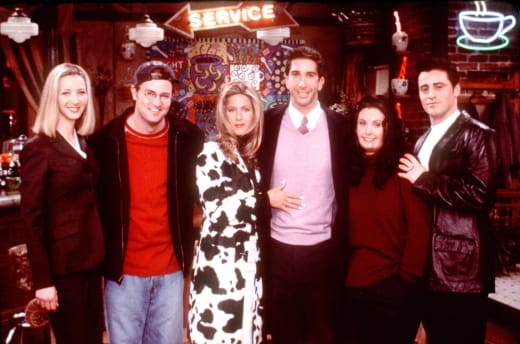 Perry's big break on Friends occurred at age 24, with him noting that his alcohol addiction was just beginning.
"I could handle it, kind of. But by the time I was 34, I was really entrenched in a lot of trouble," Perry shared.
"But there were years that I was sober during that time. Season 9 was the year that I was sober the whole way through.
"And guess which season I got nominated for best actor? I was like, 'That should tell me something.'"
In the book, he revealed that he started drinking at 14.
"Acting was another one of my drugs," he wrote.
"And it didn't do the damage that alcohol was already starting to do. In fact, it was getting harder and harder to wake up after a night of drinking."
While Perry's most iconic role is Chandler Bing, he also had memorable roles in fellow broadcast TV comedies Studio 60 on the Sunset Strip, The Odd Couple, Mr. Sunshine, and Go On.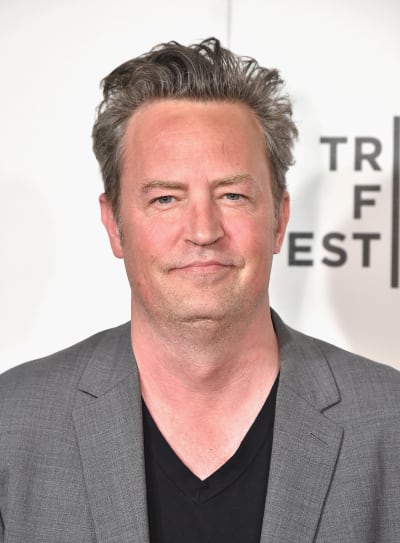 He was also well-known on the big screen with movies Fools Rush In, Almost Heroes, The Whole Nine Yards, 17 Again, and The Ron Clark Story.
He was born Matthew Langford Perry on August 19, 1969, to parents John Bennett Perry and Suzanne Langford in Plymouth, Massachusetts.
At age 15, Perry moved from Ottawa to Los Angeles to break into acting and attended The Buckley School.
His first TV credit was on an episode of 240-Robert in 1979.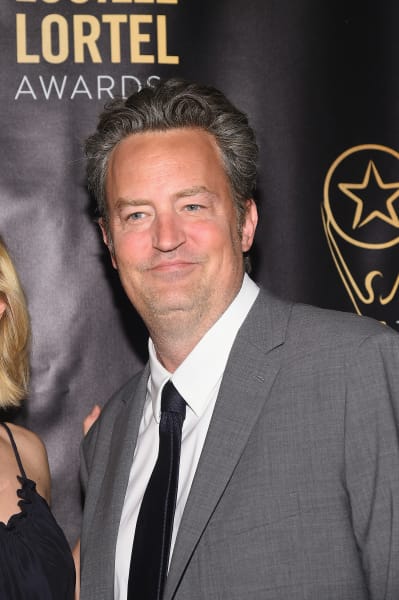 In 2021, the cast of Friends got together again for a special on HBO Max (now Max).
The significance of that reunion wasn't lost on anybody, and hearing the cast's recollection of their time on Friends, how it affected their lives, and what it meant to them was a moment to be cherished.
Little did anyone know that would be the last reunion, and it's all the more reason to bring your loved ones close any chance you get.
Friends was lightning in a bottle, and as a result of the show's success, Perry became very well known.
Losing such a beloved personality from one of the most lauded shows of all time, especially at such a young age, takes us all by surprise.
We want to extend our thoughts and prayers to Matthew Perry's friends and family during this difficult time.
We share in their grief for what he brought to our lives, and we hope that, like us, they find solace in his eternal memory.
May Matthew Perry rest in peace.