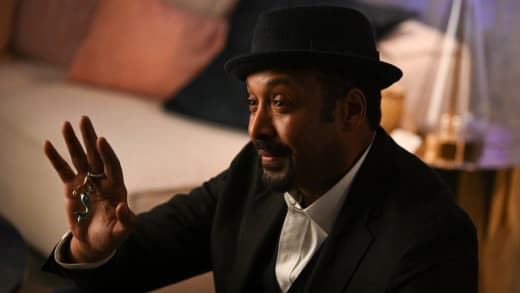 The Irrational's allure is the cases it tackles.
For the past four episodes, they have delivered exciting cases with us at the edge of our seats while keeping our ears peeled and our minds engaged.
Nothing is one thing only, and even the best formats have downsides. That was the case with The Irrational Season 1 Episode 5.
In many procedurals, you can expect a fun time when Vegas is the destination.
The city is always bustling with revelers, some for a fun time and others for something else.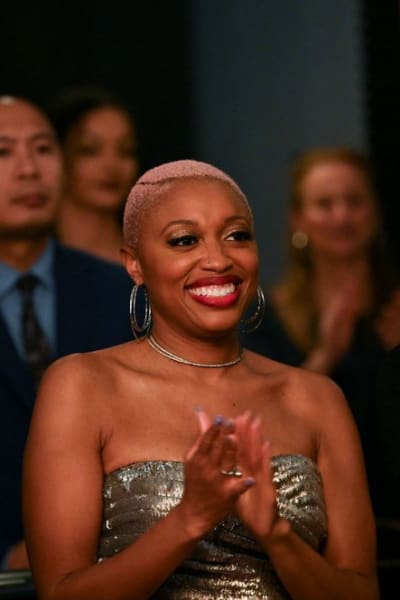 The hour saw Mercer and his odd team pack their bags for Vegas, but they were not there for a merry old time.
A former teaching assistant of Mercer was in trouble, and the least Mercer could do was help her.
I'll admit that I don't know a lot about regular gambling, let alone something as organized as a casino.
By nature, gambling games rely on nothing but pure luck, and that's not something I would put even a single egg of mine in.
Even if someone somehow manages to talk themselves into participating in the absurdities, the pitfalls are many, with addiction at the forefront.
I've always been extremely cautious with gambling. I consider it a pastime activity that someone does with some extra cash lying around. It wouldn't affect them financially if they were to lose it.
The golden rule has always been gambling with what you can afford to lose.
If someone came to me with a gambling issue that they needed help with, I wouldn't take them seriously unless I was convinced it was dire, like if they were addicted to it.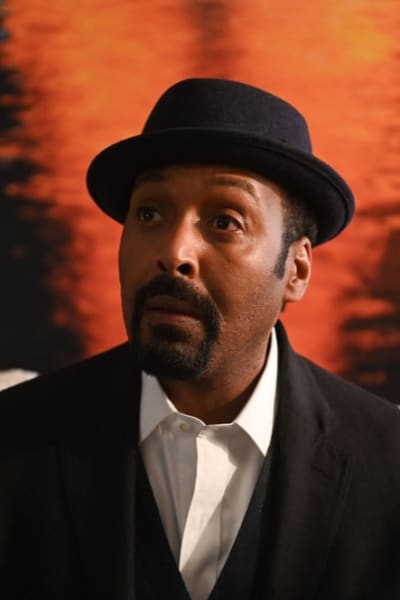 Alec Mercer considered not agreeing to help Camille until he detected something serious in how she talked, and she pleaded with him.
Camille: I could really use your help to figure this out. How does a trip to Vegas sound?
Mercer: Intriguing, but isn't there a whole security squad devoted to this type of thing?
Camille: Yes, but they can't see the things that you can.
Mercer: I can't say gambling fraud is my typical wheelhouse.
Camille: I know, but this isn't just about a game, Alec. There's a lot at stake here.
It didn't seem like something Mercer would typically agree to, but their preexisting relationship made it hard for him to turn her down. Mercer is not also immune to flattery.
And to Vegas, Mercer dragged his people, but they also wanted to be there because who doesn't like a free trip to Vegas?
As I began by saying, Vegas is fun. The people, casinos, and lights are some of the biggest allures.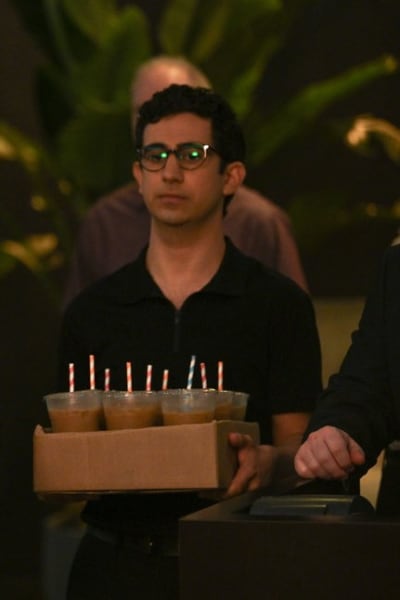 Having seen several episodes set in the city, never has it failed to seem fun. But this episode somehow did it.
The team landed, and it was business without any room for fun.
The show focuses on the cases to a fault. Sometimes, people need a fun filler episode where they don't have to be alert to avoid missing much about the plot or the storyline.
This episode would have been the perfect opportunity to do that.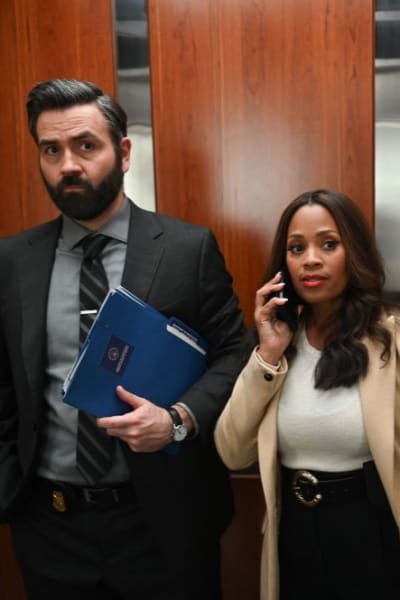 Mercer and his people landed, and without missing a beat, they went straight into the case. You can't blame them because it seemed serious.
Loan sharks are a menace; when they dabble in crime, it always ends badly for the regular guy.
Camille was in dire straits, and convinced that Ethan was cheating. Even if some people get very good at reading their opponent's emotions, it is not always reliable, and you can just easily lose.
It was peculiar how Ethan seemed to know what cards Camille held and would call her bluff like he knew what exactly she had.
There was a lot of back and forth as Mercer and his team tried to find out how exactly Ethan knew what cards Camille was holding.
While many of the previous cases were punctuated by twists and turns that engaged the viewer, this one lacked the thrill associated with a discovery like Ethan being fed information through a very basic system.
Marisa was not part of the case for the first time as she was working on her own case. She tried to find any leads in the church bombing, and all the hard work didn't go to waste.
Focusing on the season-long arc was the best thing to happen in this episode, and giving it significant screen time was a good decision.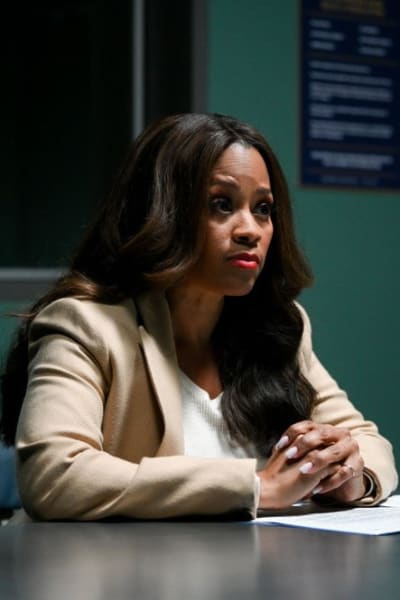 Marisa was confident that someone was responsible for the bombing after her discovery in The Irrational Season 1 Episode 4.
It made sense why she would focus on that instead of joining in Mercer's exploits.
However, it felt anticlimactic when the lead she had worked so hard for dried up before our eyes.
The best we can hope for is that the writers have something else better planned because this was not a great way to end an episode when there was significant focus placed on a particular storyline.
Mercer: What's going on?
Marisa: We got here a few hours too late. There was a note.
Mercer: Was it suicide?
Marisa: I'm so sorry, Alec. We have a team in there searching the entire place for additional information. We're gonna figure this out.
Mercer: He was our best chance of finding out the truth. Now he's gone?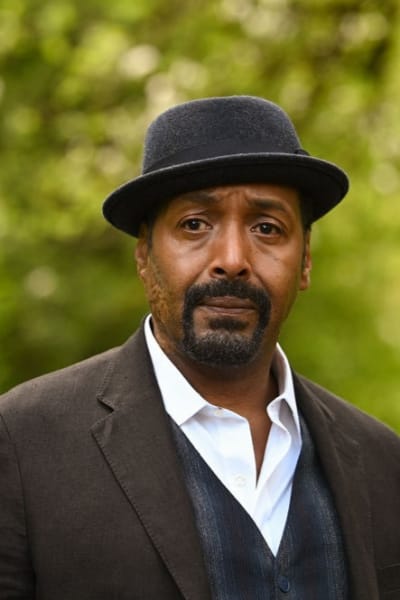 Intrusive Thoughts
I'm convinced that Phoebe wouldn't know fun if it slapped her in the face. Who walks around a casino with a clipboard, disturbing people who want a nice night out? It was a good thing that she discovered how awkward she looked.
If I want them to talk, I can't hover over them like a psycho with a clipboard. I've gotta blend in.

Phoebe
Having fun is important, people. If she had stuck to her clipboard, would it have made her $800?
Kylie seemed to be having the most fun. She has an outgoing nature where she appears easily approachable and makes the best of every circumstance.
Camille: How did you get that?
Mercer: Misdirected attention.
Kylie: Also known as Kylie's got skills.
Even if there were some vibes between Mercer and Rose, I didn't expect it to proceed further, but apparently, it has.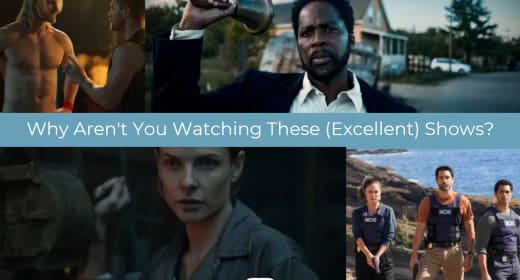 There wasn't a standout human psychology idea.
"Lucky Charms" was a missed opportunity. It took itself too seriously, even when the case was not that interesting.
When making a Vegas episode, make it silly. Let the case be ridiculous. Give the characters a chance to act a fool. They deserve it, and so do we.
I'm interested in reading your thoughts.
Hit the big blue "Show Comments" button below and chime in.