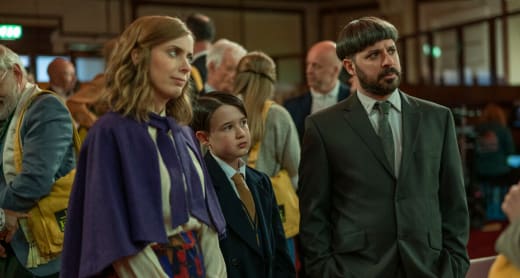 Here is a wrap-up of all the news you need to know from Tuesday, October 24, 2023.
The CW is giving an early vote of confidence to another imported series.
Everyone Else Burns has been renewed for a second season on the network, it was announced today by Brad Schwartz.
The series premiere is set for Thursday, October 26 (9:30-10:00 p.m. ET/PT).
"EVERYONE ELSE BURNS is a brilliant and bitingly funny series that is as much about family as it is about the end of days," commented Schwartz.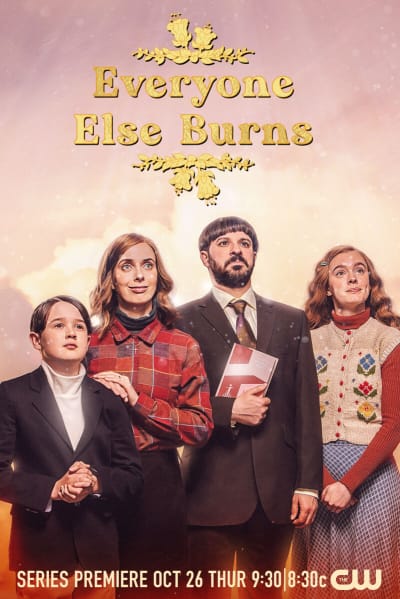 "There is truly no other comedy on television like it, and we are thrilled to work alongside the immensely talented writers and producers to bring the uniquely hilarious Lewis family to The CW for another season."
The series follows the Lewises, a strictly religious family who believe the world will end within the decade.
Related: The Way Home Season 2: Everything We Know
Patriarch David (Simon Bird, Friday Night Dinner, "The Inbetweeners) longs for the church to promote him.
Long-suffering Fiona (Kate O'Flynn, Landscapers) hungers for a life beyond sermons and squash.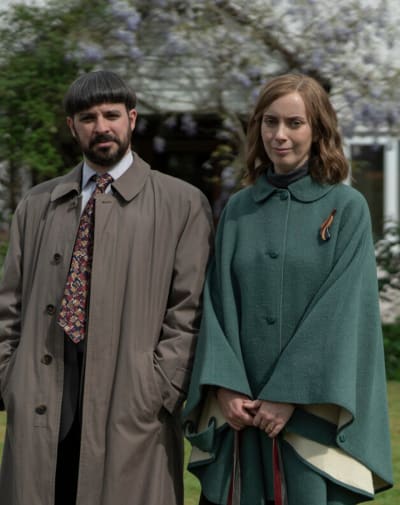 Aaron (Harry Connor) is a model young believer – except his drawings feature the rest of the family burning in hell.
And anxious 17-year-old Rachel (Amy James-Kelly, Three Families, Military Wives) is about to fall for someone who could save her social life but also damn her soul.
Meanwhile, Netflix has unveiled the trailer for its upcoming movie, Best. Christmas. Ever.
The exciting flick premieres globally on November 16, 2023.
The cast is spectacular. We're talking Heather Graham, Brandy Norwood, Matt Cedeño, and Jason Biggs.
"Every Christmas Jackie sends a boastful holiday newsletter that makes her old college friend Charlotte feel like a lump of coal," the logline teases.
"When a twist of fate lands Charlotte and her family on Jackie's snowy doorstep just days before Christmas, she seizes the opportunity to prove her old friend's life can't possibly be that perfect."
Check out the promo below.
Discovery Channel will welcome viewers back to Mystery at Blind Frog Ranch next month.
The cabler announced today that new episodes will air, beginning Wednesday, November 15, at 10 p.m.
"Stretching across 160 acres of remote and rugged terrain in Northeastern Utah, Blind Frog Ranch is shrouded in legends of ancient civilizations and mysterious phenomena," reads the logline.
"Duane and Chad Ollinger have spent close to a decade trying to unearth $3 billion in Aztec gold that they believe is hidden in a vast network of underground caverns deep within the ranch.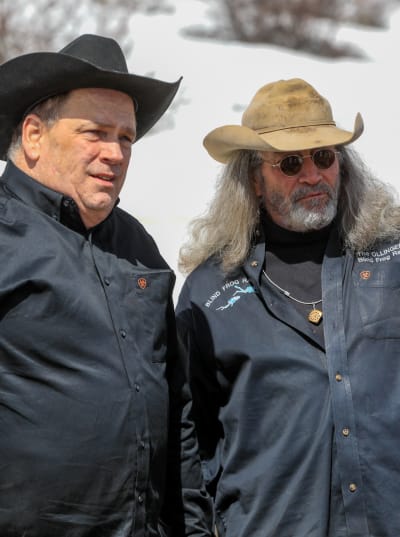 "After arriving for the season, they discover that claim jumpers have been illegally digging on the property, attempting to locate and steal the treasure – leading to a tense and volatile confrontation.
"The threat of poachers only fuels the urgency of the Ollingers' pursuit for treasure.
"This season, they bring in cutting-edge quantum technology, as well as new experts, uncovering an enormous cavern system that could house the treasure.
"They also discover a series of clues, leading them to believe that the Aztecs were not the only ones hiding treasure below Blind Frog Ranch.
"No one can predict the strange things that surface when they begin the underground search, changing everything they thought they knew about what really lies beneath the ranch.
"Fighting the land and risking their lives to track down the Aztec billions, Duane and Chad might finally find what they've been searching for…and more.
Over on Max, the streaming service has announced that Julia Season 2 will premiere on November 16, 2023.
"With her trailblazing cooking show up and running on the air, Julia grapples with her rising celebrity and what that means for her, her colleagues and her show," the logline teases.
"In season two, Julia and her devoted husband Paul return from Simca's home in France to find that her success has changed everything.
"Through her singular joie de vivre, she and her team must navigate WGBH, the White House and a threat from their past, while continuing to spearhead female-driven public television and confront social issues still prevalent today."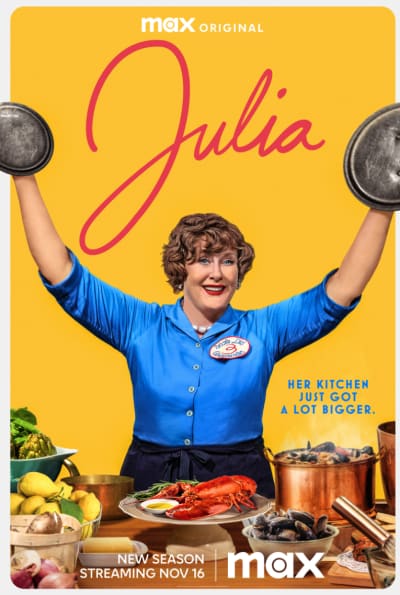 Returning series regulars include Sarah Lancashire, David Hyde Pierce, Bebe Neuwirth, Brittany Bradford, Fran Kranz, Fiona Glascott, and Robert Joy.
Check out the trailer for the Max original's sophomore season below.