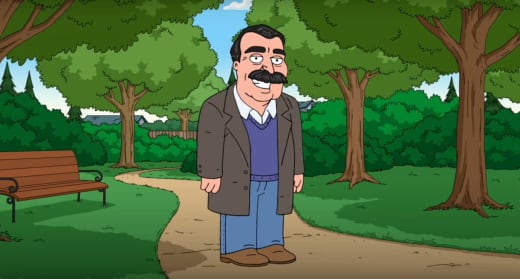 Family Guy has had an impressive array of guest stars since it arrived on FOX in 1999.
The series continues to crack jokes with the recently launched Family Guy Season 22, which debuted earlier this month.
Sunday's new episode, Family Guy Season 22 Episode 3, titled "A 'Stach from the Past, pokes fun at Tom Selleck's reverse mortgage commercials for American Advisors Group.
If you watch live TV, there's a good chance you've seen the clips we're talking about, but we doubt you've witnessed them in animated form.
With the help of voice actor Josh Robert Thompson, Selleck's commercials get raked over the coals in this one, and TV Fanatic has an exclusive clip.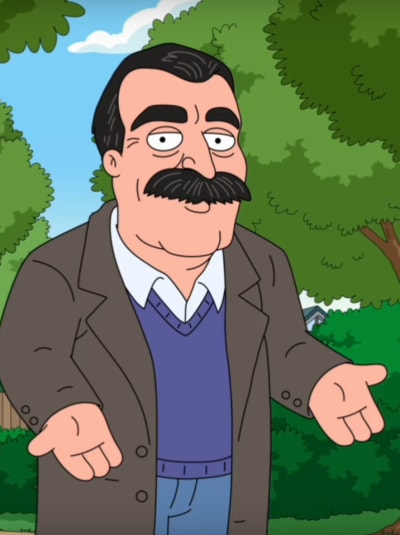 In the 90-second clip, we see the commercial in all its glory, with the fictional Selleck striking a connection through the screen with Peter.
If you watch Family Guy online, you know Peter is one of the easiest people to manipulate.
That's not to say Tom is manipulating Peter in the clip, but he is influencing him.
Advertisements aim to get someone interested in a brand or product, and there's something about fictional Selleck's delivery that strikes a chord with Peter.
Peter says every question and negative perception he has about reverse mortgages, only for Tom to speak about it in the next part.
Are we to assume that Peter has watched them so much that his mind is playing tricks on him, or are we to assume that this is merely to make viewers laugh?
It's probably a bit of both, but we're sure Peter calling the number won't go down well.
In fact, the official logline for the episode confirms he loses the family home.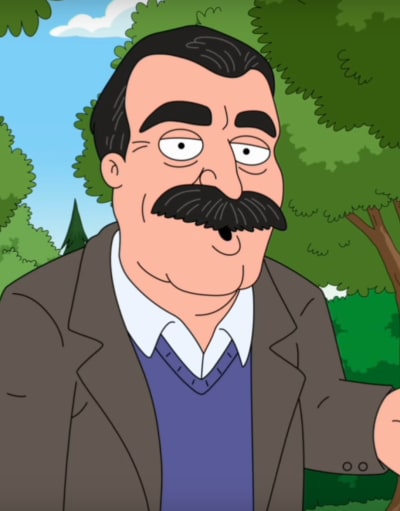 "When Peter loses the Griffins' home in a reverse mortgage, he and Mayor West travel to confront the man advertising the scheme, Tom Selleck," Fox teases.
"Meanwhile, Stewie and Brian open a booth at the flea market, leading to a rivalry with Bruce."
Lois and Peter's relationship has survived many bumps in the road, but there's a good chance she won't be impressed by him being so easily influenced.
Then again, we've witnessed Lois go to crazy lengths to conceal her stealing and even bigger lengths to become the #1 customer of her local coffee shop, so maybe they're made for each other.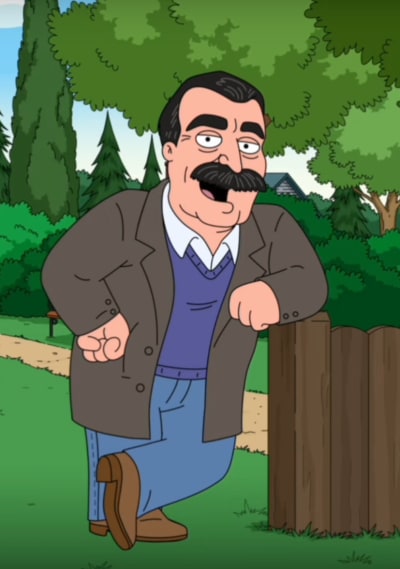 The real Tom Selleck has a suave voice (portrayed perfectly by Thompson), so it's no surprise he's using it when he's trying to influence Peter Griffin.
This storyline's endless possibilities make us wonder where the Griffins will go without a house.
We doubt Quagmire will be hospitable, and we've witnessed the family at Lois' parents too much in the past, so I doubt the show will travel that route.
All we can do is tune in for the episode when it premieres on FOX on Sunday at 9:30 P.M. ET/PT.
Check out the exclusive TV clip below.
Entering its 22nd season, Family Guy continues to entertain its die-hard fan base with razor-sharp humor, spot-on parodies, spectacular animation, and orchestra-backed original music.
Since its debut in 1999, the series has reached cult status among fans, and its breakout star, a talking baby, has become one of the greatest TV characters of all time.
Family Guy has racked up numerous awards, including an Emmy Award nomination for Outstanding Comedy Series, only the second animated series in television history to be honored with such a distinction.
"Season 22 will continue to provide a humorous take on current events and will see Peter getting a job at the Stop n' Shop and taking a vacation to Florida with Lois," FOX teases.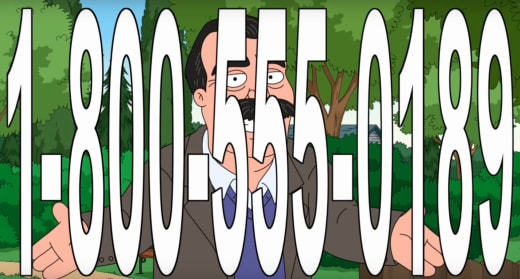 "Additionally, Stewie and Brian help each other get over their mutual fear of showers and compete for sales against Bruce at the flea market.
"Also this season, Meg agrees to be Bruce and Jeffery's surrogate, and Lois joins Chris's school as a substitute teacher."
What are your thoughts on the clip?
Hit the comments.