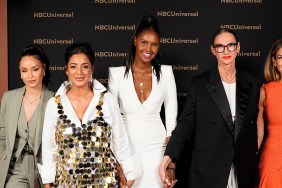 When Pavit Randhawa said he'd be taking a solo trip to Vietnam, many raised flags of concern. Both the stars of Real Housewives of New York and its fans suggested that something was amiss, especially since the stated reason for his trip was a sandwich.
Even Jessel Taank was initially skeptical, but it would seem she came around without a problem. Her fellow RHONY stars on the other hand couldn't seem to drop it. They made a real point of getting involved in Jessel's marriage throughout Season 14.
Of course, as many fans came to understand, Jessel's husband is a major foodie. Considering that food tourism is alive and well, Pavit's stated mission—securing a sandwich—wasn't so far-fetched at all. Now, Pavit and Jessel have addressed the trip after its completion.
Pavit "ate an absurd amount of food" in Vietnam
Pavit spoke with Us Weekly on October 17, revealing that he "ate an absurd amount of food. I think I was there for 30 hours and I had a lot of food." Pavit was also quick to address the rumors that he was heading to Vietnam to hook up with sex workers. "I've never in my life heard of people going to Vietnam for sexual tourism."
He further stated, "Associating any South Asian country for that is like, 'OK, that's weird.' Vietnam is probably one of the most beautiful countries. The food's amazing. We've been there a couple times. It's a beautiful country. The people are amazing. So to associate that with this is really weird."
Jessel also spoke on Pavit's travels and her cast members' concerns. "He travels a lot by himself," she said. She then suggested that her fellow RHONY stars voicing rumors and concerns were projection and "insecurity" on their part. "If the first thing that goes to people's minds is, 'Oh, well, there's something shady going on,' it's weird."
The Real Housewives of New York City reunion airs Part 1 on Sunday, October 22 at 9/8c on Bravo.
TELL US – WHAT ARE YOUR THOUGHTS ON PAVIT'S TRIP? DID YOU SUSPECT ANYTHING WAS AMISS?
The post Jessel Taank's Husband Pavit Randhawa Took His Trip to Vietnam, Here's What Happened appeared first on Reality Tea.