There once was a time when it seemed like vampires were everywhere.
From best-selling novels to blockbuster hits, you couldn't escape the vampire mythology during the 2000s. And while not all of it was award-winning fare, there was still a lot to like about the genre of horror entries that embraced the creatures of the night.
On the small screen, various shows have tackled vampirism over the years, and now, with so many avenues to view older shows, there are a plethora of series you can get into well past their expiration date.
We compiled a list of some of the best vampire shows available to binge during this spooky season and where you can find them. So, dig in, and let us know in the comments which bloody-tastic series you want to sink your teeth into next!
The Vampire Diaries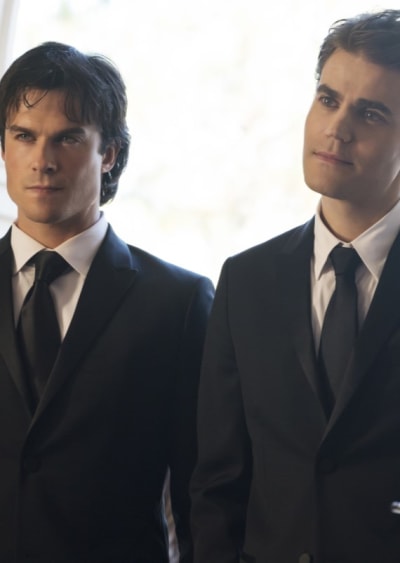 If you're in the mood for vampires, werewolves, witches, and everything in between mixed with teenage drama, this is the one for you.
Arguably, The CW's most famous series, The Vampire Diaries, was a massive hit and is still popular nowadays. The story of the Salvatore brothers and their battle for the heart of Elena Gilbert took the world by storm when it was released and launched the cast into stardom.
If you're looking for a lengthy series to binge, this one has eight seasons with 171 episodes ready to be devoured. And you won't regret taking that stroll in Mystic Falls and immersing yourself in the supernatural world that inhabits it.
Where To Watch: Peacock, Max, YouTube, Google Play Movies & TV, Vudu, Amazon Prime Video
The Originals
The Vampire Diaries spawned a universe of series that included The Originals, which took the vampires out of Mystic Falls and settled them in New Orleans. Centering around the Mikaelson siblings, this series went heavy on the vampire lore, as the Mikaelson's were, you guessed it, the world's original vampires.
With fan-favorite Klaus at the helm, The Originals was a worthy follow-up to the flagship series, bringing in a whole new set of fans who loved traveling around the French Quarter with the world's oldest vampires.
The series had a solid five-season run, with 92 episodes. That's a nice little series to get invested in!
Where To Watch: Amazon Prime Video, Freevee, YouTube, Google Play Movies & TV, Vudu
Legacies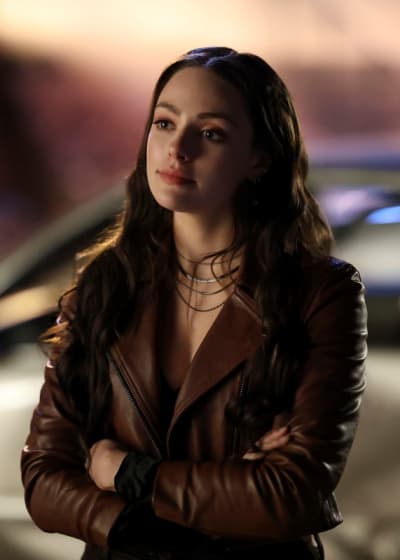 There's room for even more Vampire Diaries fun with another spinoff, Legacies, and it'll give you lots of throwback vibes to the original series.
Following Klaus Mikaelson and Hayley Marshall's daughter, Hope, the series takes us to the Salvatore School for the Young and Gifted, where vampires and other supernatural creatures look to learn about their abilities and control them.
While the series was unceremoniously cut a little short, there are still four seasons with 68 episodes to be enjoyed. And it's a glorious end to The Vampire Diaries run.
Where To Watch: Netflix, Amazon Prime Video, YouTube, Google Play Movies & TV, Vudu
True Blood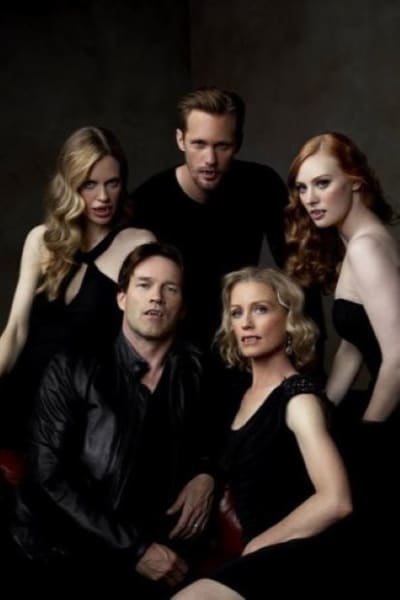 Ah, who could forget this classic HBO show that introduced us to a world where vampires co-existed with humans and even had their own form of synthetic blood, called Tru Blood, which they drank to stay alive.
Like most other vampire tales, this one had other supernatural beings as well, but the heart and soul of the series were with the various vampires who looked to assimilate and even fight for equal rights in this new society.
The series is about a lot more than just vampires, and when it was on its game, it was one of the best series on television. With seven seasons and 80 episodes, that's plenty of time to fall in love with the world of Bon Temps, Lousiana.
Where To Watch: Hulu, Max, Amazon Prime Video, YouTube, YouTube TV, Google Play Movies & TV, Vudu
Buffy the Vampire Slayer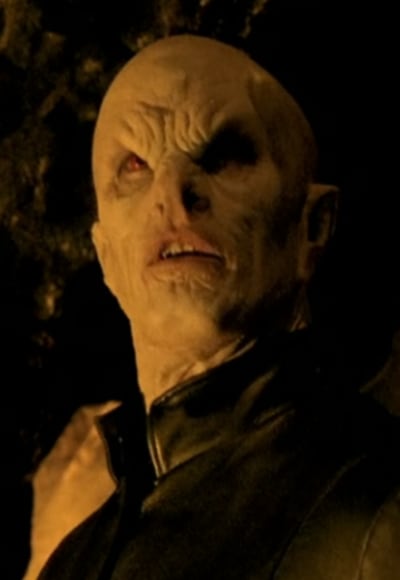 What's a list of vampire series worth watching without the GOAT, Buffy the Vampire Slayer?
The Sarah Michelle Gellar-fronted supernatural drama detailed Buffy's journey as the "Chosen One" and thrust a young woman into the battle against vampires, demons, and all kinds of scary creatures.
The series was a critical darling and a hit among viewers, who followed Buffy and company through seven seasons and 144 episodes. And it's worth every single binging second to discover how Buffy's journey as a slayer begins and ends.
Where To Watch: Hulu, Sling TV, Amazon Prime Video, YouTube, Google Play Movies & TV, Vudu
Angel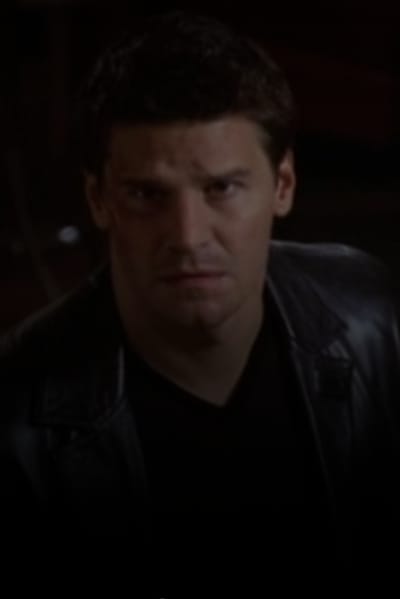 We've got another spinoff on the list, and this one comes from the aforementioned Buffy.
Angel was a favorite on the original series, and the spinoff saw him moving to Los Angeles, California, where he began work as a private detective and fought against both evil demons and the humans alongside them.
The series is dark and more about the supernatural than vampires particularly, but it's still a worthy entry to the vampire library. The series didn't last quite as long as its predecessor, but with five seasons and 110 episodes, it was around long enough to leave its mark.
Where To Watch: Hulu, Amazon Prime Video, YouTube, Google Play Movies & TV, Vudu
Van Helsing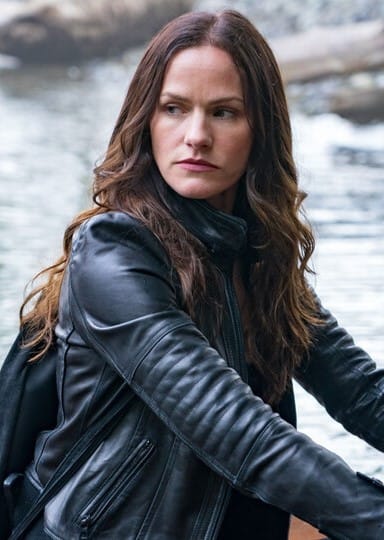 Remember that forgetful Hugh Jackman movie about the famous Dutch monster hunter Van Helsing? Well, this series was not that.
The Syfy series followed Vanessa Van Helsing, a descendent of Abraham Van Helsing, who awakens from a coma to see a post-apocalyptic world where vampires run amok. But armed with a team around her, they fight bravely to lead a resistance against the powerful vampires.
The series is a good time, with a solid group of characters to get invested in over the five seasons and 65 produced episodes. It's definitely worth a gander, as the tale of Dracula gets a pretty cool makeover.
Where To Watch: Amazon Prime Video, Freevee, Netflix, YouTube, Google Play Movies & TV, Vudu
From Dusk Till Dawn: The Series
George Clooney may not be in this one, but it's still worth your attention.
The series's premise was much like the movie, as the Gecko brothers look to avoid the law and find themselves in Mexico at a strip club littered with vampires who are anything but nice.
The series isn't spectacular, but it is a sexy and exhilarating entry into the vampire category, unlike anything else on this list. And with three seasons and 30 episodes, it's an easy series to get wrapped up in this October.
Where To Watch: Amazon Prime Video
Being Human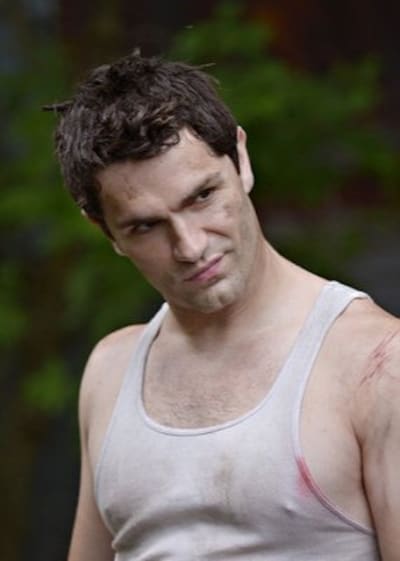 Being Human is a fabulous show.
It's less horror than many other shows here, but it allows room to dive into vampirism through the eyes of Aidan, who, alongside ghost Sally and werewolf Josh, navigate rooming together and living double lives.
The series is based on the BBC show of the same name and lives up to its reputation as a phenomenal entry into the supernatural genre. And with four seasons and 52 episodes to enjoy, you'll have plenty of time to fall in love with this ensemble.
Where To Watch: AMC+, Amazon Prime Video, YouTube, YouTube TV, Google Play Movies & TV, Vudu
Preacher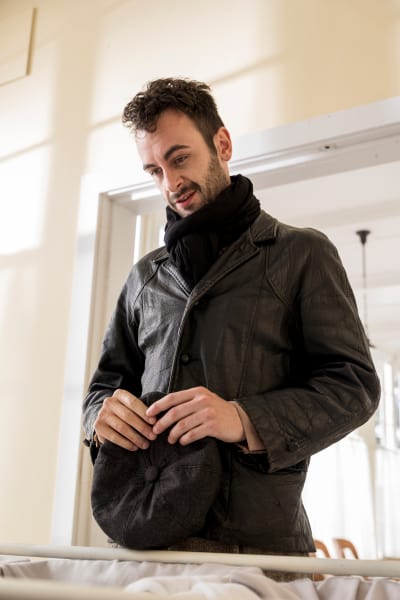 Preacher is one bloody affair.
Jesse is a preacher who smokes a pack a day and drinks to his heart's content but inherits a superpower he tries to understand alongside his ex-girlfriend, Tulip, and a vampire named Cassidy, who becomes Jesse's best friend.
We might be pushing the limits by calling this a vampire show, but in a series with a heavy-hitting cast, Joseph Gilgun's Cassidy is a standout, and he uses his vampirism in some imagined ways that make the four seasons worth of 45 episodes worth checking out.
Where To Watch: Amazon Prime Video, YouTube, Google Play Movies & TV, Vudu
The Strain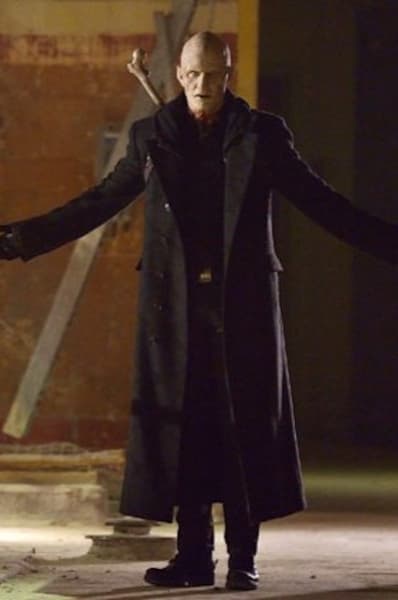 Who doesn't love a tale about global outbreaks?
The Strain revolves around a strain of vampirism that threatens to take over the world and the people working hard to save the human race.
The Strain has some absolutely terrifying monsters that must be seen to be believed. And that tease alone should get you seated for the four seasons and 46 episodes this series has.
Where To Watch: Hulu, Amazon Prime Video, YouTube, Google Play Movies & TV, Vudu
A Discovery of Witches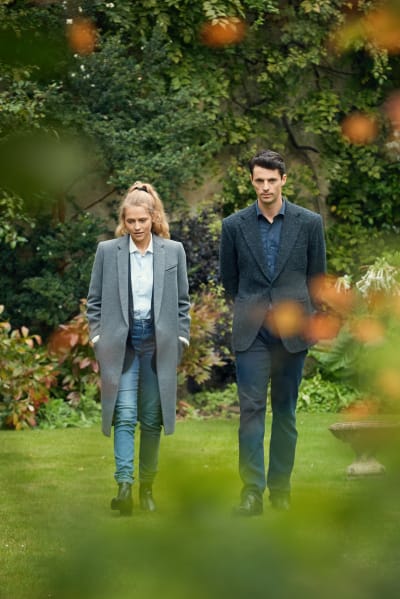 Who doesn't love a supernatural tale full of vampires, witches, daemons, magic, and love mixed into one glorious package?
A Discovery of Witches was based on the All Souls trilogy and followed witch Diana Bishop as she and geneticist vampire Matthew Clairmont looked to unravel the secrets found in an enchanted manuscript.
The series had a nice run, ending with 28 episodes over its three seasons. It boasts one of the greatest vampire families of all time, and for that reason alone, it belongs on your binge list.
Where to watch: Max, AMC+, Amazon Prime Video, YouTube, YouTube TV, Google Play Movies & TV, Vudu, Apple TV, Redbox, The Roku Channel