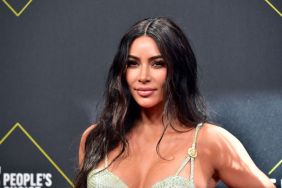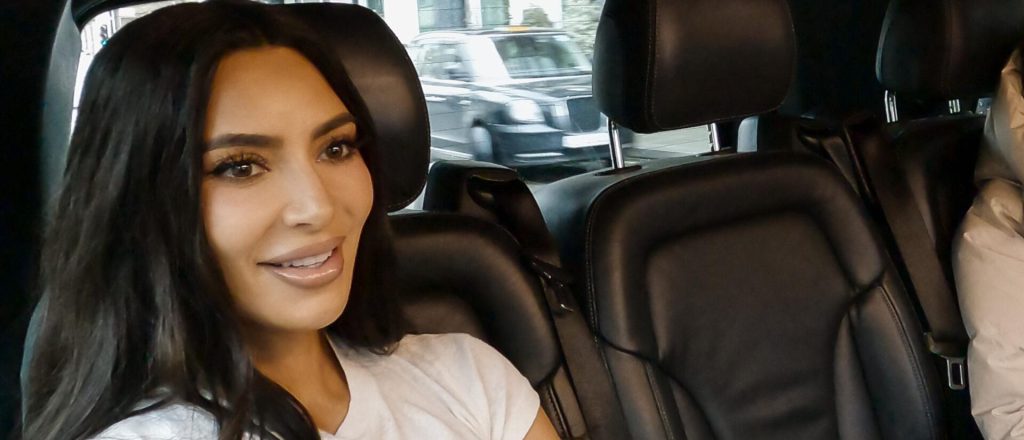 The Kardashians Season 4 should truly be called the Kim Kardashian and Khloe Kardashian show. The two sisters continue to show fans the most about their lives. We've barely seen the others all season — Kendall Jenner has been absent for essentially every episode. Not that I, a known Kendall snarker, really care that much.
The latest episode of The Kardashians thankfully had cameos from Kylie Jenner and Scott Disick to keep things interesting. Kim continued her international tour, this time, she embraced her soccer mom side. Here's what went down in The Kardashians Season 4, Episode 4: "London Here We Come."
King Kylie calls out Kim
The episode started off strong with a King Kylie scene, the underrated star of the season. She and Kim were hanging out in Calabasas, making up a sister handshake while wearing matching black outfits and Uggs. The vibe was authentic sister hangout and I was living for it. "Kylie is my twin flame forever she's definitely obviously matured so much," Kim said. However, she added that Kylie was back to her silly side and channeling one of her old eras. "She's back to like Tumblr Kylie. You guys know Tumblr Kylie," Kim added. We know her, love her, and can't wait to see more of her.
Kylie also gifted Kim her favorite thing — fashion advice from her cool younger sister. When it came to her home decor, Kylie let it be known that she's not a fan of Kim's eye for design. "You're just a minimalist and you don't have anything in your house," Kylie told her sister. "Her house like echoes because there's just like no furniture." We've seen the concrete nightmare that was Kim and Kanye West's house, so I have to agree with King Kylie yet again on this one.
Scott's unexpected matchmakers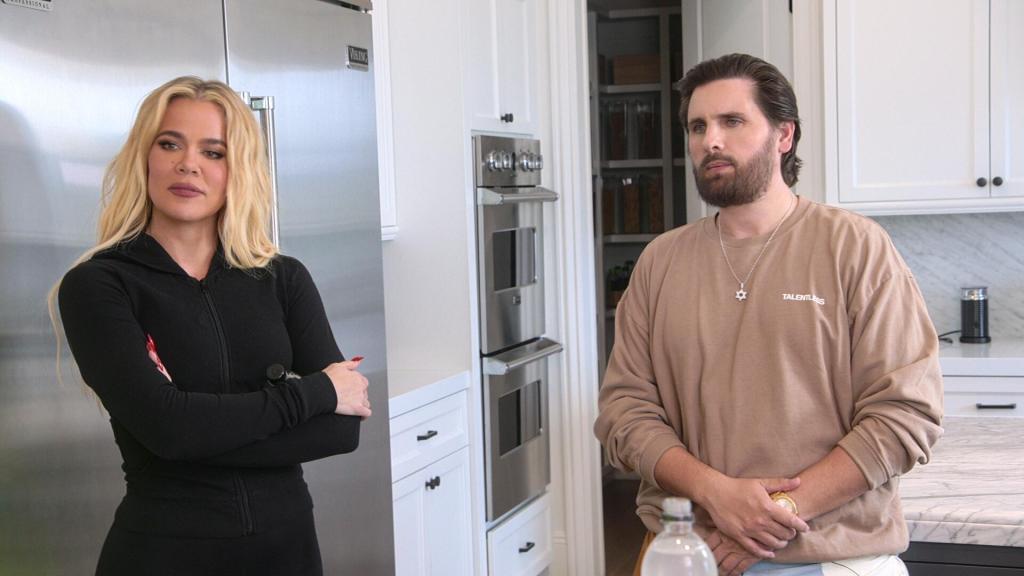 The episode was truly centered around Scott's dating life. Kris Jenner and Khloe decided to take matters into their own hands and meet with a matchmaker to find Scott a new girlfriend. While Scott joked that Khloe was his perfect woman (despite the fact that she's, by default, his sister), he was open to the idea of getting set up. "I think Scott probably has a crush on Khloe. Listen, I have a crush on Khloe. Everyone has a crush on Khloe," Kris admitted. True, but it doesn't make it less weird.
Even his daughter Penelope Disick was ready for her dad to be in a relationship, but she shaded his tendency to date younger women. She wanted him to find someone older. "20s? You're 40. You're not going to date someone 19," Penelope said. Scream it again for the people in the back.
Khloe and Kris met with five finalists from the matchmaker to narrow it down to one woman for Scott to take on a date. They ended up selecting a bubbly Jewish woman who Kris acknowledged looked like a Kardashian lookalike. Scott ended up liking the woman's positive attitude, which is something Kris thought he needed in his life.
"I probably talked to her more than I talked to girls I dated for years," Scott said. Now that's a statement he should deeply evaluate and probably strongly consider Penelope's advice on dating someone older. It's uncertain if Scott and the new woman will have a future, but Kris was already planning on making him the next Bachelor if things really got dire.
Kim embraces her soccer mom side
If you took a shot every time Kim said "soccer mom" in the episode, you would be hammered halfway through. Kim, her three friends, and their four sons jetted out on Kim Air to London and Paris to see a series of soccer games. Saint is apparently a major soccer fan and Kim was ready to embrace that full-force with a European getaway. "I try to find what my kid's passion is a do a trip with them," Kim said.
Kim's friends were quick to try to set Kim up with one of the soccer stars, being she was the only single one in the group. "It's like you have desperation written on your face," Kim said about being the single friend. However, she did admit that she's ready to date someone her age and insinuated the Pete Davidson of it all inspired her to do so.
Kim took Saint and his friends on the ultimate soccer extravaganza. They hung out in box seats, met players, and got gifted a ton of gear. She ended the day allegedly drinking a Guinness in a local pub, even though the cameras didn't film her taking a single sip. Kim's already told us she's not a beer girl, so why was she trying to pretend?
The Kardashian boys get their time to shine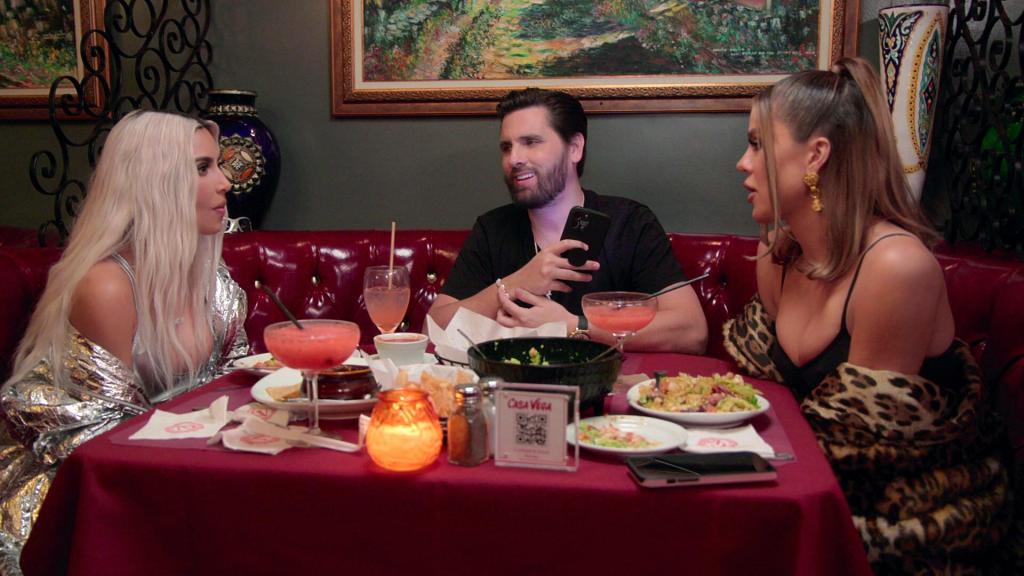 The soccer trip and Scott's dating dalliance put a spotlight on the men of the Kardashian clan for once, which is rare. Kim even talked about it when on her boys' trip. "I do think that my household and even in my family it's very female-dominated," she mentioned. The female dominance not only inspired her to make Saint feel special with the soccer vacation, but it also led to Kim hiring a male nanny for her kids. Apparently, Kanye met him and it went well, despite Kim's initial fears. "I was scared out of my mind to tell their dad that," she said. "I really wanted a male around." Again, co-parenting with Kanye, of all people, sounds like quite a distressing task.
Speaking of the boys, even Rob Kardashian made a little cameo, via phone call, on the show. Kris called her only son to get his input on the kind of woman that Scott would end up with. "I don't know, a coke wh*re," he said bluntly. Kris was so frazzled by the response she hung up, but it was a one-liner to remember. Kris did mention Rob later on when meeting some of the eligible bachelorettes and thought about setting her son up with one. "OK, one brother at a time," Khloe said.
Khloe's uncertain future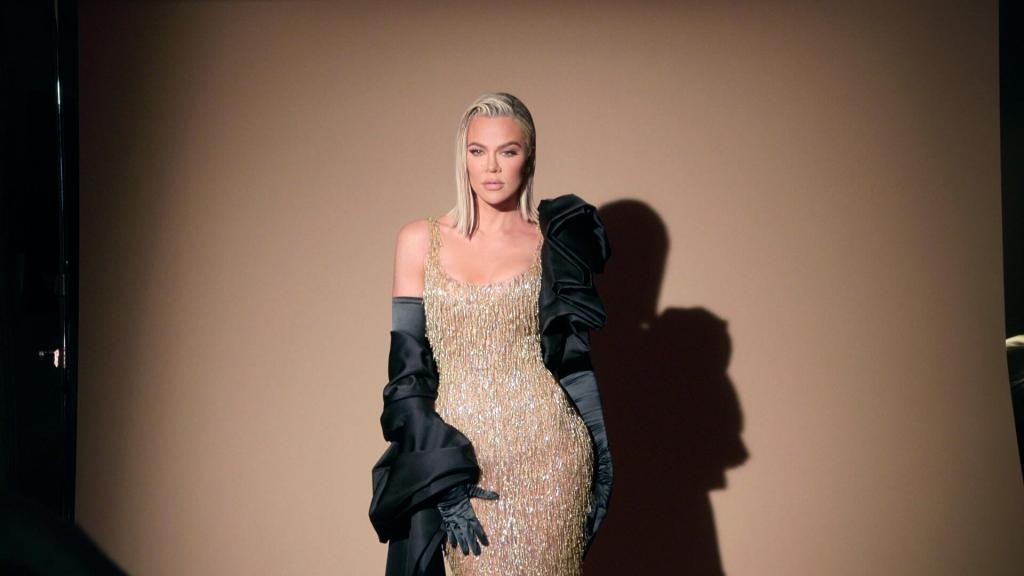 Kris and Khloe's matchmaking endeavor got Kris thinking about Khloe's love life. Khloe revealed that when she is ready to move on and date someone else, she wouldn't mind her sisters conducting a similar vetting process. Khloe and Kris had a one-on-one to talk about Khlo$'s dating life, which she said was non-existent. "They all have to realize how great I am after they've shown me how terrible they can be," Khloe said of the men in her past. She's ready to focus on herself rather than dump her energy into other people, which sounds like a solid plan for Khloe.
Kris asked how Khloe would feel if Tristan Thompson moved on to another relationship before her. She wasn't shy about the pain she'd feel, similar to how it felt watching Lamar Odom move on, but it didn't make her change her mind. While discussing Tristan's cheating, the episode ended on the "to be continued" cliffhanger of a lifetime. Khloe looked her mom dead in the eye and said, "What was the mindset when you cheated?" and let Kris know she was talking to her. It sounds like Khloe is done giving her all to the show without digging up some skeletons in some other family members' closets, and I am here for it.
The Kardashians airs on Thursdays on Hulu.
TELL US – WHAT DID YOU THINK OF THE LATEST EPISODE OF THE KARDASHIANS? WHY DO YOU THINK THE OTHER SISTERS AREN'T FILMING AS MUCH AS KHLOE AND KIM?
With all the drama going down on Instagram, I sometimes forget that the Kardashians have an upcoming Hulu show nearing…
E! released the trailer for Keeping Up with the Kardashians season 10, like, two seconds after the Kourtney & Khloe…
What? No Kanye West? E! released the latest promo pictures for season 8 of Keeping Up with the Kardashians and…
The post The Kardashians Season 4, Episode 4 Recap: Kim Kardashian Goes Full Soccer Mom appeared first on Reality Tea.