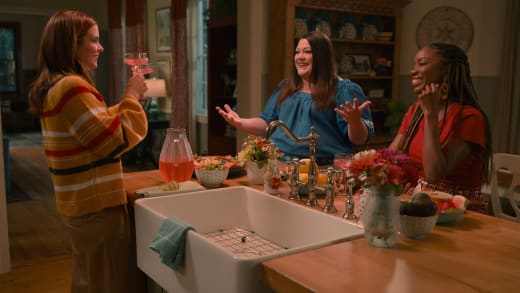 Sweet Magnolias Season 4 is a go at Netflix!
The streaming service confirmed Thursday that a new season is officially in the works.
All three leading ladies — JoAnna Garcia Swisher, Brooke Elliott, and Heather Headley will return for another season since there would be no Magnolias without them.
What is Sweet Magnolias About?
Sweet Magnolias follows lifelong best friends Maddie (Swisher), Dana Sue (Elliott), and Helen (Headley) as they juggle relationships, family, and careers in the charming small town of Serenity, SC.
Sweet Magnolias is based on the popular series of novels published by MIRA Books, an imprint of Harlequin, by New York Times best-selling author Sherryl Woods, who also serves as an executive producer on the series.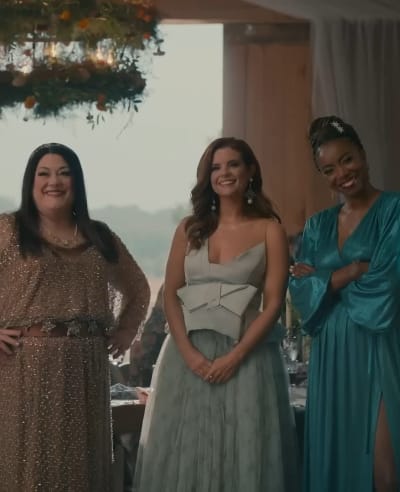 Sheryl J. Anderson (Ties That Bind) returns as showrunner and executive producer. Dan Paulson (Chesapeake Shores), whose Daniel L. Paulson Productions is producing, also returns as an executive producer.
Sweet Magnolias is a Success for Netflix
Across its three seasons, Sweet Magnolias has been in the Global Top 10 for ten weeks in over 60 countries.
Season 3 premiered on Netflix on July 20, 2023, and debuted at #1.
The Season 4 renewal of Sweet Magnolias joins a growing lineup of "comfort" and lighter scripted dramas at Netflix that includes other successful original hits.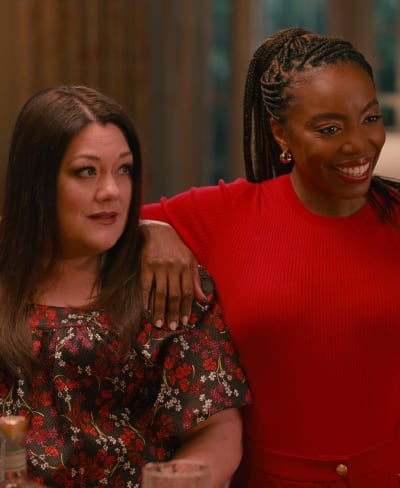 Similar shows have already received their latest renewals.
Virgin River has renewed for Season 6, The Lincoln Lawyer has been renewed for Season 3, and Ginny & Georgia has been renewed for Seasons 3 and 4.
Fans Worried about Sweet Magnolias' Renewal
When Sweet Magnolias Season 3 ended without a major cliffhanger, many fans panicked that the series had ended.
That seemed to be a Sweet Magnolias trademark, with viewers wondering for over a year who was in the car accident or questioning which man Helen would choose.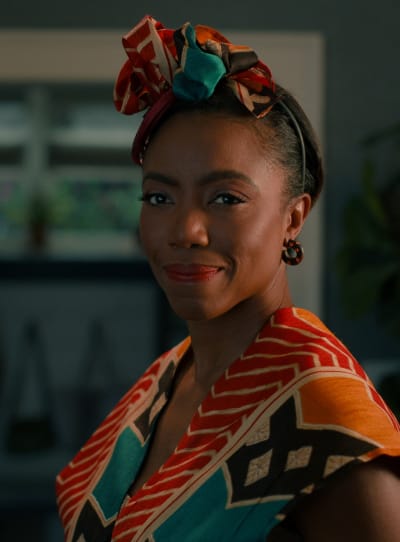 Fans were disappointed that Helen chose Ryan instead of Erik (Dion Johnstone) on Sweet Magnolias Season 3 Episode 1 and that Erik and Helen were kept apart for most of the season.
Both Helen and Annie learned more about their self-worth and what they truly deserved from healthy relationships.
Sometimes, it was painful watching, but some of our favorite relationships came full circle, and fans will be relieved to get more from these relationships, watching them evolve further in Sweet Magnolias Season 4.
Fans wanted a Sweet Magnolias Season 4 renewal for so many reasons.
Even without a major cliffhanger, there were many loose ends.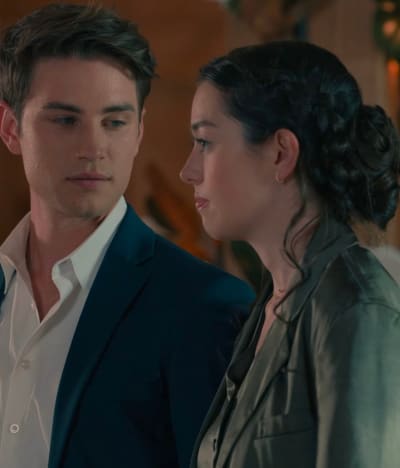 We Can't Wait for These Storylines to Take Flight in Sweet Magnolias Season 4
It's our sincere hope that in addition to further exploring Helen and Erik's and Annie and Ty's relationships, Season 4 will also devote time to Maddie and Cal's engagement.
They were the original Sweet Magnolias couple, and they're still not engaged.
That's something we never expected, and we'd like it to be remedied before the series ends.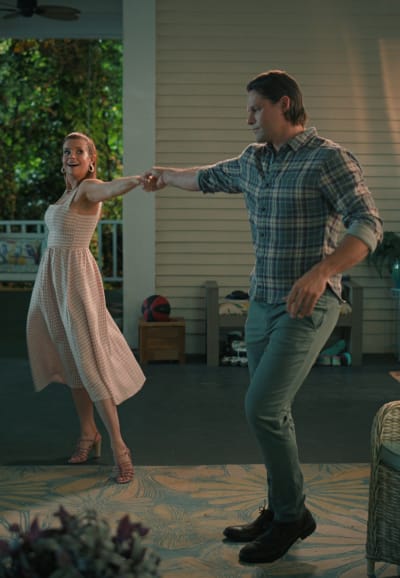 Another significant plot hole was that Issac hasn't told Noreen or Maddie's children that he's also Bill's biological child.
That's some major drama!
Besides the histrionics that Kathy originated, Sweet Magnolias Season 3 felt light on dramatic storylines, but hopefully, with the Season 4 renewal, emotional scenes, and romance will once again be in the cards for the characters love so much.
Since the renewal was just announced, we haven't heard any cast changes, but we would suspect the main cast to stay the same.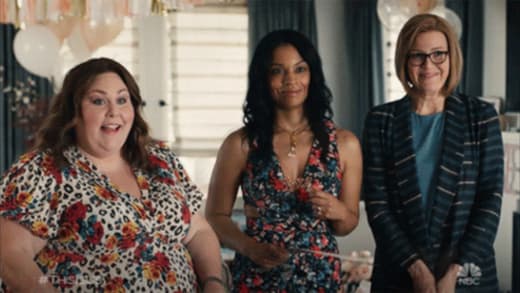 Sweet Magnolias Has an Excellent Cast
As we previously noted, Sweet Magnolias stars series leads JoAnna Garcia Swisher as Maddie Townsend, Brooke Elliott as Dana Sue Sullivan, and Heather Headley as Helen Decatur.
Chris Klein as Bill Townsend and Jamie Lynn Spears as Noreen Fitzgibbons are also significantly important characters.
The remainder of the incredible includes Justin Bruening as Cal Maddox, Carson Rowland as Tyler Townsend, Logan Allen as Kyle Townsend, Anneliese Judge as Annie Sullivan, Brandon Quinn as Ronnie Sullivan, and Dion Johnstone as Erik Whitley.
There is so much about this show to love that we cannot begin to express how much it means to us that it's been renewed!
What Else Do We Know About Sweet Magnolias Season 4?
According to what we know, Sweet Magnolias Season 4 will have ten 50-minute episodes.
Swisher opened up earliar this year about a fourth season. 
"I'm excited for what the future holds, especially about the promise of this book that's looming in the background for Maddie," said Swisher.
"We hinted at many things for my character this season, and I've talked a lot about it with Sheryl.
Half the time, she has this maniacal laugh that when you ask her something, and you're like, what's going to happen?
Sheryl knows where all the bodies are buried, is what I say.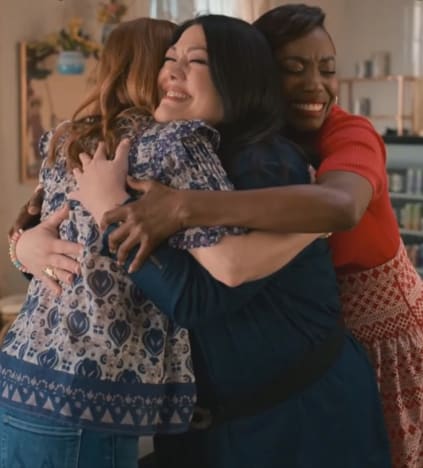 And she's also just such a sweet gem of a human, but she is like a mastermind at these things. So she will sometimes like do a wink and a nudge at something.
I sometimes don't want to know too far in advance, but sometimes you need to know.
I think many moments in this season were laid out for Maddie that I would be excited to see come to fruition for her."
When we get more information about the upcoming season, we will update you with everything that comes our way!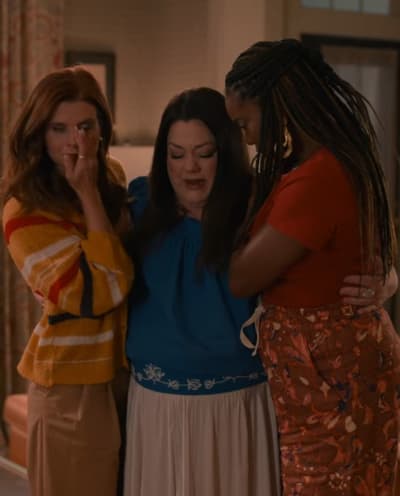 Are you surprised or excited about this renewal?
What are your hopes for Sweet Magnolias Season 4?
Let us know in the comments.
Don't forget that all three of the previous seasons are available to stream on Netflix.