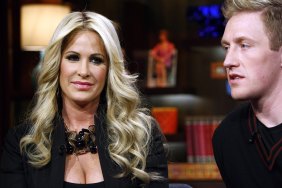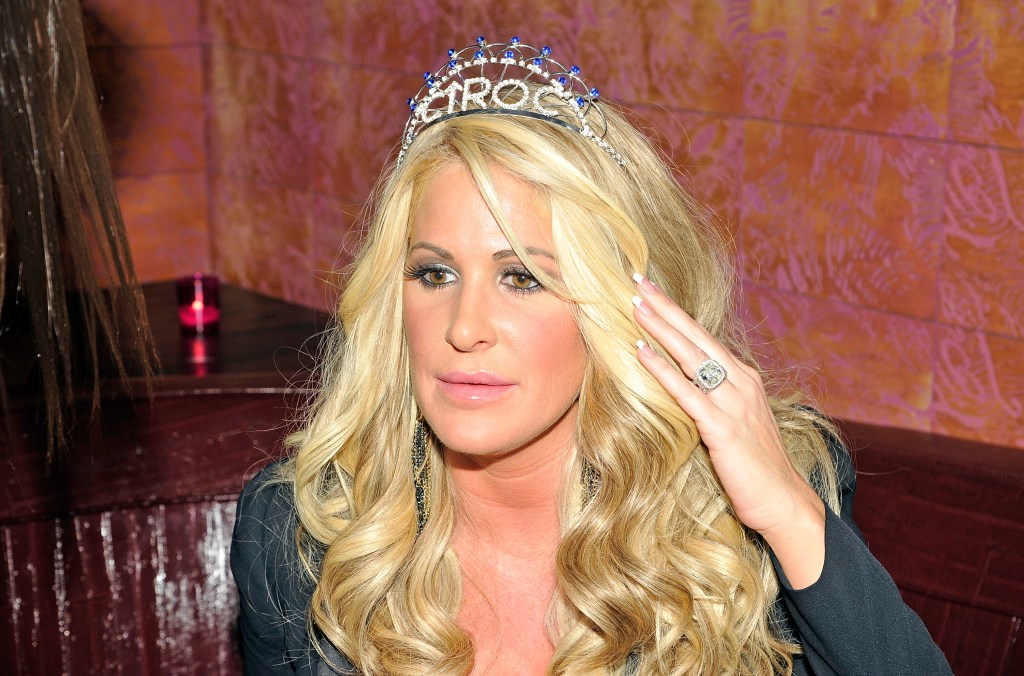 Kim Zolciak receiving physical custody of her four minor children would be one surefire way to upset those kids' lives. The Real Housewives of Atlanta alum is going through a divorce with Kroy Biermann and she clearly wants to remain free of employment for the rest of her life.
While Kim has allegedly gambled away the family fortune, allowed her older daughter to pay her bills, and remains unbothered in a house of toxicity – now she is making demands on the court about tiny human beings. The Blast has the scoop.
This would be an epic fail
Kim and her legal team believe she's a fit enough parent to have physical custody of the kiddos while Kroy has "liberal" visitation. At this time, Kim and her legal team are probably the ONLY ones who feel this way.
Court docs show Kim has responded to Kroy's latest divorce petition – finally. She had previously been in denial about Kroy's second filing believing the marriage could be saved. Kimbo put down her Solo cup long enough to ask for "temporary and permanent primary physical and joint legal custody of the minor children."
In an effort to continue being paid for her services, Kim also wants "permanent child support" from her estranged husband. Her attorneys added, "She is a loving, fit, and proper parent." SURE, JAN.
Considering Kim's antics in 2023 alone, calling her a "fit and proper" parent is almost laughable. All Kroy's side has to do is show any footage from RHOA or Don't Be Tardy to dispute her claims.
Kim has also copped to being completely reliant on Kroy for virtually everything, including "support and maintenance." So yes, let's grant custody of four children to a woman who can do absolutely nothing for herself or anyone else.
Don't forget that "permanent alimony"
Additionally, Kim is asking for "permanent alimony" from Kroy. This is Kim's team basically saying she has zero intention of working or doing anything other than sitting around. TL;DR, Kim wants to remain being Kim.
Kimbo's response also mentioned the McMansion. It's now on the market for an unbelievable $6 million before it hits auction next month. She made sure to let everyone know she's the co-owner of the home and she wants half of whatever they get from the sale.
She also admits the relationship with Kroy is "irretrievably broken" and there is "no hope of reconciliation." Now Kim's eye of the tiger is getting as much blood from a turnip as possible.
As for Kroy, Kim wants him prevented from "removing or secreting any property of the parties, including any bank accounts, retirement accounts, furniture and household goods in the marital residence until all claims of the parties can be heard and determined."
Judge Shermela certainly has her work cut out for her in this divorce. Both Kim and Kroy have acted like fools and it's largely debatable that feral cats could do a better job raising the children. Hopefully, the judge makes the best choice for the ones who never asked to be dragged into drama. Team Kids.
TELL US – IS KIM A FIT AND PROPER PARENT? DO YOU THINK SHE WILL BE GRANTED PERMANENT ALIMONY AND SUPPORT?
The post Kim Zolciak Demands Physical Custody of Kids in Divorce From Kroy Biermann appeared first on Reality Tea.