A babymoon is supposed to be a relaxing pre-birth break, but it looks set to take on a very different meaning on You're Not Supposed to Be Here.
The Lifetime movie will debut on Saturday, November 4, at 8/7c, and the first trailer is insane.
Chrishell Stause stars opposite Diora Baird, with the pair playing a couple whose babymoon to a remote mountain town is anything but peaceful.
The movie came from a concept by Lauren Caster, who won The WrapWomen and Lifetime PitchFest for Emerging Female Filmmakers in 2021 as part of Lifetime's Broader Focus initiative that supports female creatives.
"When pregnant lesbian couple Zoe and Kennedy struggle with the stress of work and family life, Kennedy's boss offers them a cabin getaway in the woods," the logline teases.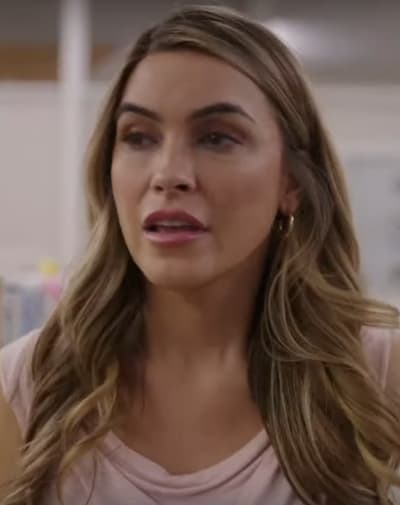 "When they arrive at the beautiful cabin located in a remote mountain town, the locals aren't all overly welcoming," Lifetime adds.
"Zoe feels uncomfortable with the looks and stares of the townsfolk, and questions if their unwanted attention has to do with them as a same-sex couple, while Kennedy tries to reassure her it's her pregnancy hormones getting the best of her."
Related: Murdaugh Murders Part I Review
"Just as the two let their guards down, their nightmare begins," the logline adds.
"They realize they are completely unprepared for what is in store, and that the townspeople want something the two have."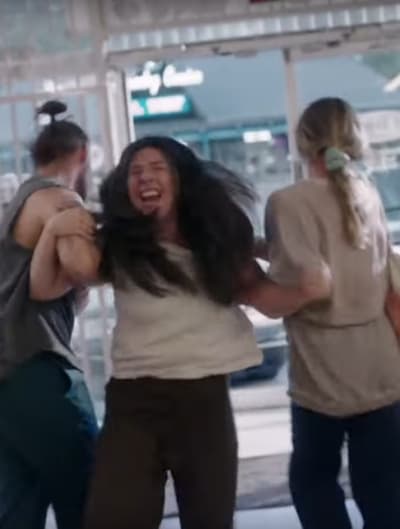 You're Not Supposed to Be Here's impressive cast also features Curtis Hamilton (Insecure), Heather Matarazzo (Welcome to the Dollhouse), Devon Gummersall (My So-Called Life), Drew Powell (Ray Donovan), Jeante Godlock (The Simone Biles Story), and TikTok star Alejandro Rosario. 
You're Not Supposed to Be Here is produced by Cartel Pictures and is executive produced by Stan Spry and Eric Woods.
Nicole L. Thompson directs from a script written by Erica Lane and developed from a concept by Lauren Caster. 
Stause is well-known for her roles on Days of Our Lives and The Young and the Restless, and the plot looks ripped right out of a daytime soap.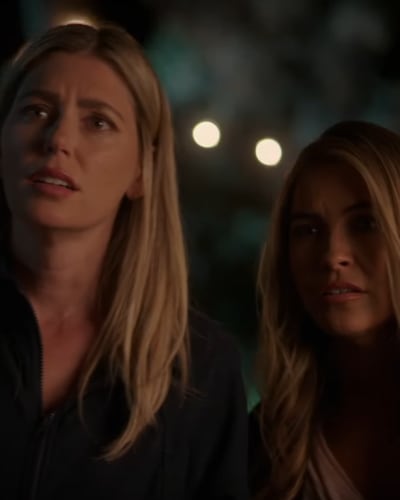 That's not a bad thing.
Lifetime knows its audience tune in for twist-filled movies they can't find anywhere else, and You're Not Supposed to Be Here looks to have the makings of a vintage film that fans of the cable network will enjoy.
There's definitely a lot of mystery surrounding how the people of this town are so against Zoe and Kennedy.
The trailer teases that things are not what they seem in the movie, so there's a good chance we're being led to believe this storyline is going one way, only for the rug to be pulled from under us.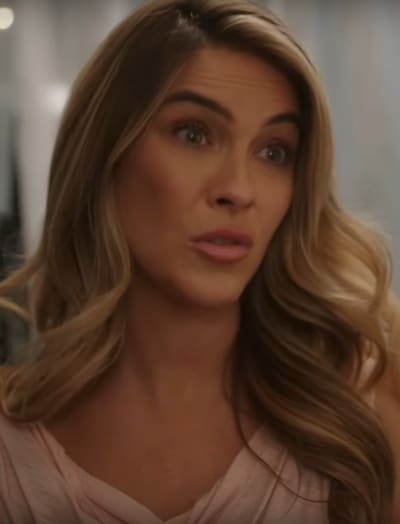 That's the way these movies generally go, but one thing's for sure:
We'll be seated when the movie airs.
Lifetime picked up the movie alongside Jenna Dewan's Devil on My Doorstep earlier this year.
The cabler has also had an impressive range of Ripped from the Headlines movies this fall, including Murdaugh Murders.
The four-hour event, headlined by Bill Pullman, was completely different from what we expected it to be
.
Check out the trailer for You're Not Supposed to Be Here below.
We're convinced you'll be on board.
What are your thoughts on the promo?
Will you watch the movie?
Hit the comments below.