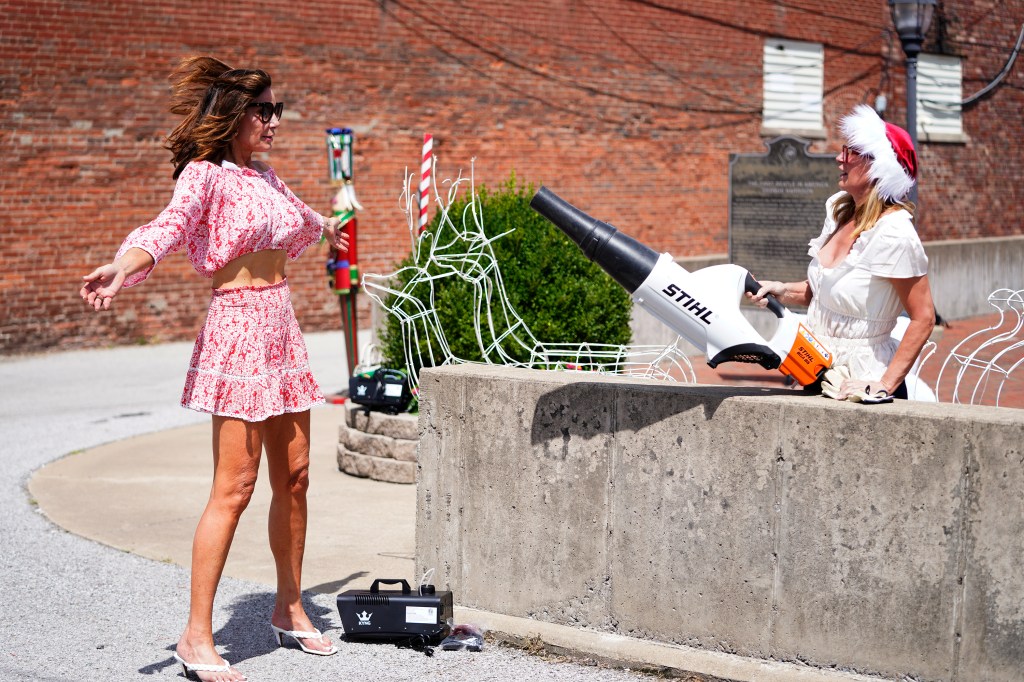 Luann de Lesseps and Sonja Morgan gave us lighthearted comic relief when Luann & Sonja: Welcome to Crappie Lake aired this past summer. The dynamic, dysfunctional duo made their way to the small town of Benton, Illinois and lived in a hotel there for five weeks. During this time, they were tasked with completing some town improvement projects and planning an end-of-visit variety show, The Benton Follies.
Many viewers were pleased with the show since it was a far cry from the pettiness and drama of The Real Housewives of New York. RHONY was rebooted with a new cast for Season 14 due to a dismal Season 13. So, it's unclear if we'll ever see Countess Lu and "Sonja With a Sexy 'J'" on the show again. However, Luann just shared that a second season of Welcome to Crappie Lake might happen.
Luann said "there's talk" about a second season
Luann was a judge at the the Blue Moon Burger Bash at the NYC Wine & Food Festival last weekend. Page Six caught up with her and asked if we'd get another installment of the show.
Lu did confirm, "There's talk about a next season, so we'll see where they go." Not much detail, but we'll take it!
Lu spoke fondly of her and Sonja's time in Benton
We know Sonja had pretty great time in Benton. She ended up popping some of her lipo stitches while getting it on with a local. Luann says she really enjoyed the experience too.
"I don't think they knew what to expect, but Sonja and I both grew up in small towns, so our lives have changed, sure, but we still are small-town girls at heart, so we really fell in love with them." Luann is from Berlin, CT while Sonja is a native of Albany, NY.
Lu and Sonja made an impact on the residents of Benton
Luann and Sonja were tasked with helping to improve one of the town's playgrounds and upgrade a dog shelter. Luann says those improvements weren't just for show and still remain. "We left a lasting and good impression, I hope."
If another season happens, it'll be interesting to see if the pair end up back in Crappie Lake's waters. They may get dropped into a different unsuspecting small town. Surely, there's another place that can fulfill all of Lu and Sonja's monster truck mudding, catfish noodling, and Testicle Festival needs!
You can stream Season 1 of Luann & Sonja: Welcome to Crappie Lake on Peacock.
TELL US – WOULD YOU WATCH ANOTHER SEASON OF WELCOME TO CRAPPIE LAKE?
The post Luann de Lesseps Teases Possible Welcome to Crappie Lake Season 2 appeared first on Reality Tea.