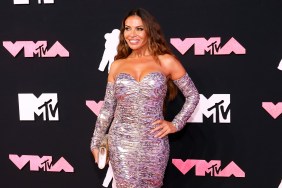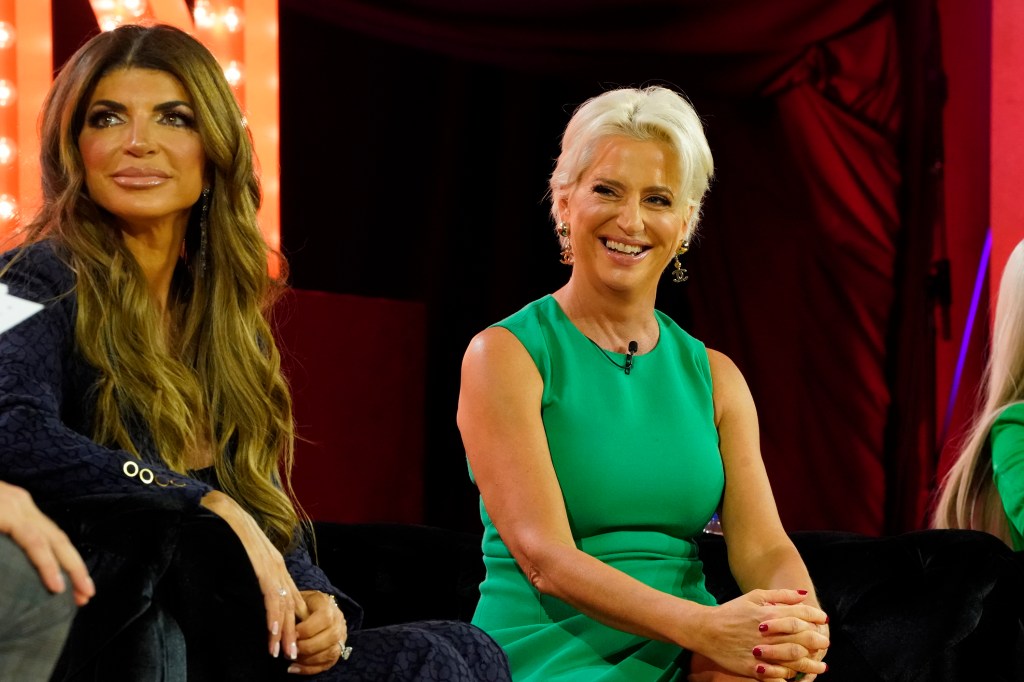 Are the Real Housewives of New Jersey getting ready to "make it nice?" The Season 14 cast is heading to the Berkshires for their last cast trip of the season. Of course, in the Bravo universe, the Berkshires are synonymous with Real Housewives of New York City legend Dorinda Medley. So with the RHONJ ladies headed to her home turf, rumors are swirling that Dorinda is about to make a cameo on Real Housewives of New Jersey. Is the world ready for that?
The Bezerkshires meets New Jersey
The rumors about Dorinda's RHONJ cameo have arrived before anyone could ask, "What are you doing here without Dorinda?" A Twitter account shared the rumor, "Dorinda Medley will be joining the #RHONJ cast during their upcoming trip to the Berkshires!"
From what we've heard, The Real Housewives of New Jersey has had a chaotic season so far. Of course, there's the longstanding drama between Melissa Gorga and Teresa Giudice. Danielle Cabral and Jennifer Aydin allegedly got into a physical altercation. Even Jackie Goldschneider and Margaret Josephs are on the outs. So, if there's anyone who could swoop in and "make it nice" over a couple of extra dirty martinis at the Red Lion Inn, it's Dorinda.
Of course, Dorinda's cameo is just a rumor, but it would make a lot of sense for her to pop up during this trip. Dorinda is friends with both Teresa and Dolores Catania. Previously, Dorinda teased that Teresa had been asking her to come film for RHONJ. So, it sounds like this could be a dream come true for Tre, Do, and Dolore.
Dorinda previously teased their relationship by saying, "It's just really good! It's the two brunettes and the blonde, and we have great energy together, and I genuinely like them I think when you have anything authentic on the show … people feel it."
So, while this is just a rumor for now, we're seriously holding out hope that Dorinda is gearing up to make an appearance on RHONJ this season. Teresa wants it. The fans want it. The Berkshires want it. Let's make it happen!
TELL US – DO YOU THINK DORINDA WILL MAKE A CAMEO ON RHONJ FOR THEIR CAST TRIP? IF SHE COMES ON RHONJ, DO YOU THINK WE'LL GET "MAKE IT NICE" DORINDA OR "TOO MANY MARTINIS" DORINDA?
The post Rumor: Dorinda Medley Will Join RHONJ Cast in the Berkshires appeared first on Reality Tea.