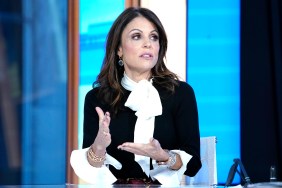 Hollywood is on strike, and Bethenny Frankel wants reality stars to join them. The former Real Housewives of New York star recently raised the alarm about reality TV stars and their questionable contracts. Building off the momentum of the Hollywood strikes, Bethenny recently took to social media, asking other reality stars to take a stance against the networks that make millions of dollars off their hard work.
Bethenny's rallying cry has attracted the attention of reality stars from Bravo and beyond. However, one person just called out Bethenny for being a hypocrite with her recent comments.
TikTok star Bunny Heyada has accused Bethenny of trying to loop her into an exploitative contract for a show called Mommy Mafia. Now, you might wonder, "Who in the world is Bunny Heyada, and what is Mommy Mafia?" These are valid questions, and we've got all of the details.
Bethenny under fire
Bunny is a TikTok star with over two million followers on TikTok. On Instagram, she describes herself as a woman "on a mission" to share how she turned her "tragedies into triumphs." Now, she just took a shot at the B over a reality show that never happened.
The Instagram account Bravo Boo grabbed screenshots from Bunny where she spilled the tea on a contract that Bethenny offered for a show called Mommy Mafia that never saw the light of day.
"I'm literally about to post my contract … [because] it was SO EXPLOITATIVE … I believe $22,000 for the YEAR … That doesn't even make sense with inflation," Bunny wrote in a flurry of screenshotted direct messages.
Bunny continued, "And they have this chart in there that [they] wanted to take a percentage (I think it was 15% of my income) for ALL MY BUSINESSES UNRELATED TO [the] SHOW for I think 11 years. It's been two years since I looked at the contract."
The 5-season contract that Bunny described is much different from what Bethenny advocated for recently on social media. It's also wildly different from the "Bethenny clause" that the former RHONY star frequently discusses. According to Bethenny, she was able to prevent Bravo from taking a stake in any of her business ventures by negotiating the "Bethenny clause" into her Housewives contract.
Where was Bunny's "Bethenny clause?" Bethenny hasn't responded to the accusations. But we can assume that she has learned her lesson about these questionable contracts since the Mommy Mafia days.
TELL US – DO YOU BELIEVE THERE'S ANY TRUTH TO BUNNY'S CLAIMS ABOUT BETHENNY? DO YOU THINK BETHENNY IS BEING AUTHENTIC WITH HER CALL FOR REALITY STARS TO STRIKE?
The post Bethenny Frankel Accused of 'Exploitative' Reality TV Contract for Mommy Mafia appeared first on Reality Tea.