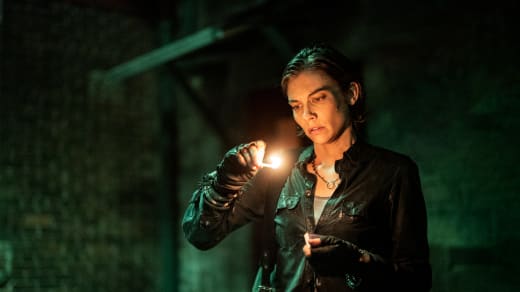 Just when it seemed like Maggie (Lauren Cohan) and Negan (Jeffrey Dean Morgan) were done with one another, The Walking Dead: Dead City Season 1 Episode 6 left fans with more questions than answers.
Yes, Maggie got her wish and had her son back, but Negan was left at the mercy of the Croat (Zeljko Ivanek) and, by extension, The Dama (Lisa Emery), who wants him to lead New York.
The shocking final scene found Maggie revealing to Hershel (Logan Kim) she was ready to finish this thing with Negan, but there are plenty of directions for this storyline to go next.
Maggie knows The Dama cut off one of Hershel's limbs, so she knows there's more to the villains in New York than she first thought.
Negan's predicament is also sketchy because, on the one hand, he can stay there to keep Maggie and Hershel safe.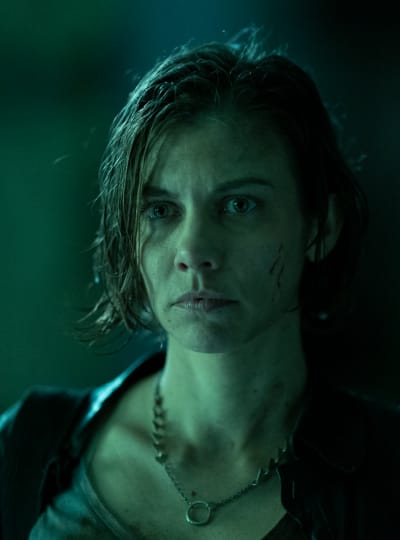 On the other, he could escape, and Maggie and her son's lives will probably be over.
Speaking to Entertainment Weekly, Cohan wouldn't delve too deep into the meaning behind Maggie's words.
"I am hesitant to say because I know what it means, and I don't want people to be directed because I have heard so many different perceptions of that moment," the actress teased, adding:
"And I love seeing how differently people take it."
"What's really interesting here is that what people might say is, 'Oh, she's enraged because she's lost the father to help her raise her son,'" Cohan dished.
"And it is that, but it's also the place in time that she's frozen in because of this thing that happened has made her in so many ways locked and so desperate to melt some of this rigid place in her heart so that she can be healed, be with her son, and be full and flexible and imperfect as herself and as a parent."
While Maggie and Hershel reunited at the close of The Walking Dead: Dead City Season 1, their relationship seems more fraught than ever.
Hershel is tired of his mother's obsession with Negan, but Maggie now also knows that her son got close to the Dama while in Manhattan.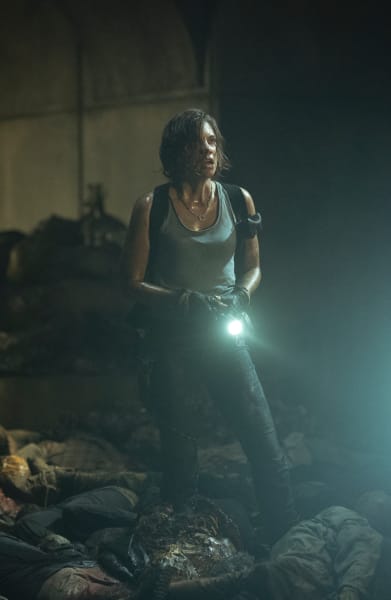 My theory: The final season triggered Maggie because she realized that no matter what she does, she'll never truly be free of Negan.
Even when locked up in Manhattan, he still finds a way to cause drama.
Then again, Maggie will need to help him to clear her conscience, or maybe she has another trick up her sleeve.
Thank god the series is returning because I want answers.
What are your thoughts on Cohan's views on where things left off?
Are you excited for TWD: Dead City Season 2?
Hit the comments.