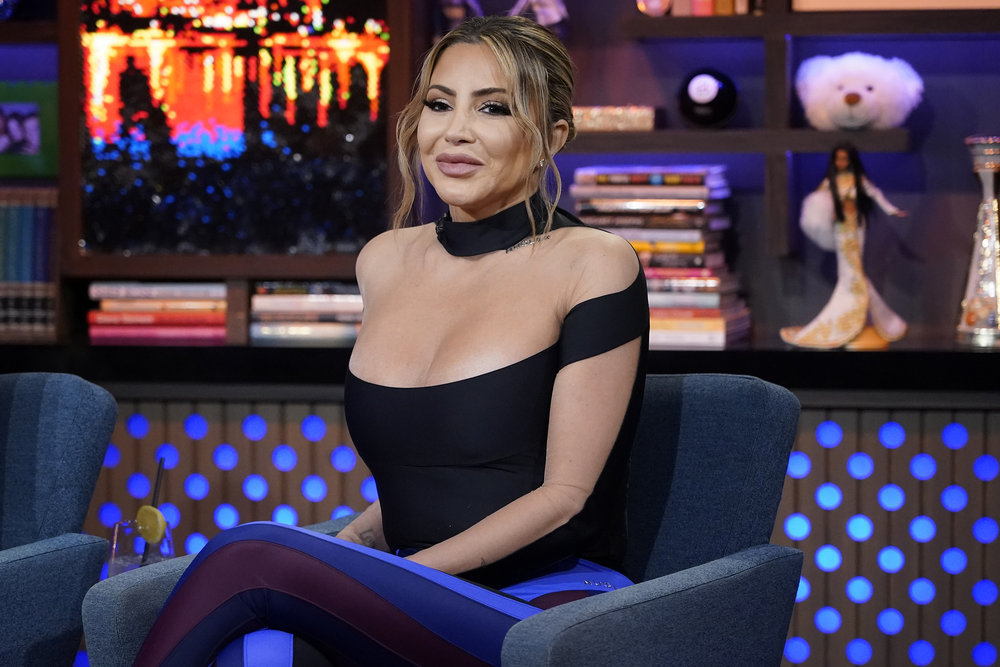 I never want Real Housewives Of Miami Season 5 to end. All of us fans knew it was going to be a nail-biter due to the disastrous divorce between Lenny Hochstein and Lisa Hochstein. But all of the ladies, whether they had a mojito in their hands or not, brought it one way or another. The episodes are winding down and the ladies gathered to film the reunion for their best season yet. However, it wasn't all fun and "Fyre" among the ladies and their boss, Andy Cohen.
Andy loves nothing more than a messy reunion, and he's clearly planning on giving us one for Season 5 of RHOM. According to Page Six, Andy leaked from the reunion taping that he got into a verbal spat with none other than Larsa Pippen. Shocker (not). Larsa had beef with almost all of the RHOM ladies this season, so it only makes sense for her to have problems with Andy too.
Andy took to Instagram to post a Story live from the reunion. He was sure to keep the camera zoomed in on his face so as to not give away the fashion looks we can expect from our Miami girls. However, he did reveal that he unexpectedly screamed at Larsa during filming, which he said wasn't on his bingo card.
Larsa can be heard close by demanding an apology from Andy. I can already see Nicole Martin rolling her eyes at Larsa's antics. She's not one of Larsa's dozens of OnlyFans, that's for sure. Andy did give Miss Messy exactly what she wanted.
"I'm sorry, Larsa," Andy said. "I don't like screaming at women." He didn't reveal the events that led up to his screaming fit. I'd bet it has something to do with Larsa denying her relationship with Marcus Jordan all season just to go IG official near the end. We all see right through her game with that.
Lisa, who was obviously sitting right next to Andy, butted into the conversation. She reminded Andy that he yelled at her during last year's reunion. Andy gave her a simple apology as well. That apology was probably also him saying sorry for all of the messy Lenny questions he had to ask her at the reunion. All I know is, I am both excited and sad to watch the reunion play out because it means the end of a knockout season.
TELL US – WHY DO YOU THINK ANDY YELLED AT LARSA? DO YOU BELIEVE HE WAS UPSET ABOUT HER DENIAL OF HER RELATIONSHIP?
[Photo Credit: Charles Sykes/Bravo]
The post Andy Cohen Apologizes For "Screaming" At Larsa Pippen During Real Housewives Of Miami Reunion Taping appeared first on Reality Tea.