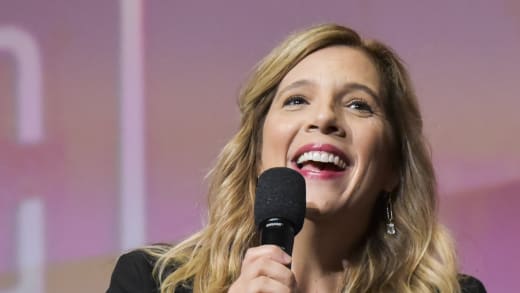 The Grey's Anatomy franchise will feature more changes in the coming months.
Deadline reported Wednesday that showrunner Krista Vernoff would vacate her post on Grey's Anatomy and Station 19 at the end of their current seasons.
Vernoff will also be leaving both shows as executive producer.
"It has been the privilege of a lifetime to be entrusted to run Grey's Anatomy for the past six years and Station 19 for the last four," Vernoff said in a statement to Deadline.
"The passion of the dedicated fandoms and the impact that these shows have on hearts and minds cannot be overstated."
"The amount of talent in these two extraordinary casts and these two brilliant writers rooms is beyond measure — and these crews work magic week after week."
Vernoff has tethered Grey's Anatomy and Station 19 together, regurly featuring storylines that migrate between both shows.
Vernoff was with Grey's Anatomy for the first seven seasons, and returned for Grey's Anatomy Season 14.
At the time of her return, the series was going through some growing pains as fans soured on some of the storylines.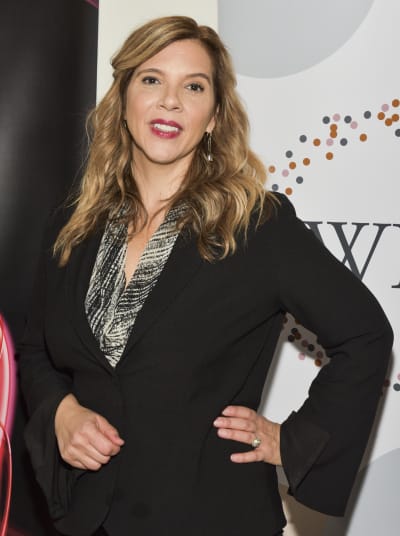 Thankfully, Vernoff managed to reinvigorate the mothership series.
"Krista Vernoff has poured her heart and soul into Grey's Anatomy and Station 19, and her voice has been pivotal to the success of these beloved series," said Craig Erwich, President, ABC Entertainment, Hulu & Disney Branded Television Streaming Originals.
"It takes a formidable leader to run two shows simultaneously and Krista has done so effortlessly."
"Her creative force has left an indelible mark and thanks to her, our viewers will continue to be invested in these dynamic and cherished characters for many years to come."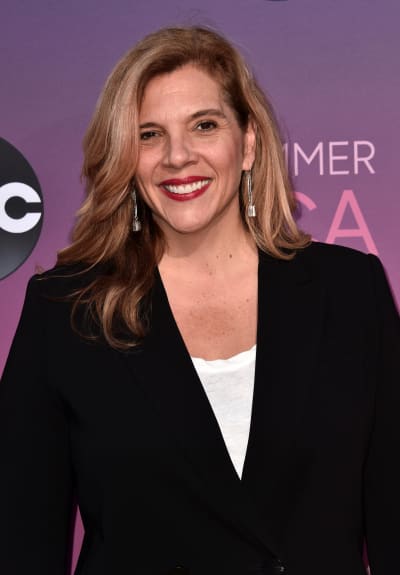 Vernoff has significantly impacted some of the show's most pivotal storylines. She was widely praised for bringing several fan favorites back into the fold during her latest tenure.
While Vernoff is saying goodbye this season, there's no telling if Grey's Anatomy or Station 19 will even be around into next season.
Both shows have continued to perform for ABC, but Grey's Anatomy has a turbulent time ahead, with Ellen Pompeo preparing to say goodbye to the show … for now.
What are your thoughts on Vernoff's exit?
Hit the comments.