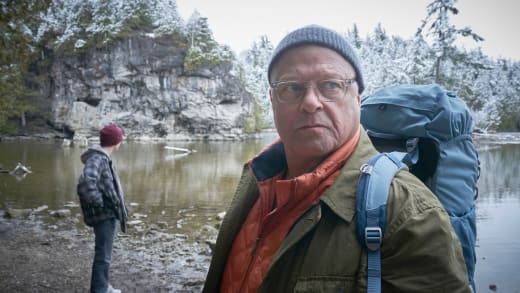 The newest addition to Fox's lineup, Accused, boasts that its unique perspective tells the story through the eyes of the defendants.
Many crime and legal dramas often center on the prosecution and obtaining justice for the victim's family, so this point of view gives the viewers a chance to weigh their judgment of the defendant.
The show meets that promise and more. The hour-long drama gives a well-rounded story of crime, mental health, dysfunctional families, and desperation.
Accused is produced as an anthology, each episode telling its own story. Episode One centers on Scott Harmon, a well-regarded pediatric neurosurgeon. The incomparable Michael Chiklis plays Dr. Harmon.
The episode begins with the prosecution trying Scott for murder. The reporters hassle him regarding his deceased son. At this point, we wonder if he murdered his child.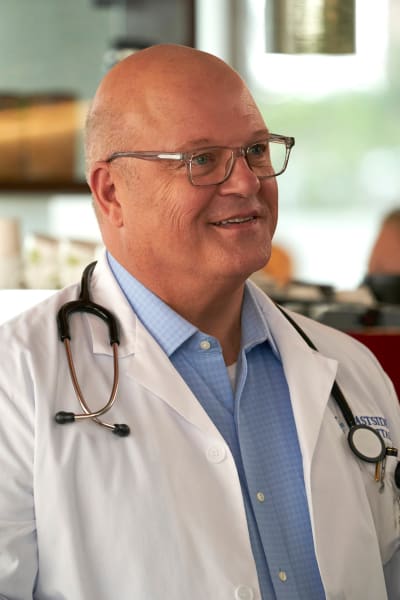 Dr. Harmon's background is portrayed as hardworking and successful. He seems to care deeply for his patients. His bedside manner creates the foundation for the innocence of the protagonist.
This portrayal causes the viewer to wonder how this man, who works to heal young children, could kill a young child- especially his son.
However, when we meet his son, Devin, the audience begins to see a deeper issue with his mindset. Devin is a troubled teenager who gets frequently expelled for making terroristic threats.
Or maybe he's broken.

Alex
Scott's wife, Lynn, played by the passionate Jill Hennessy, defends her son endlessly. She plays the mother who dangerously sees her child through rose-colored glasses.
Is that our son?

Devin
She believes if he can get some counseling, he will begin to exhibit empathy and regular human emotions.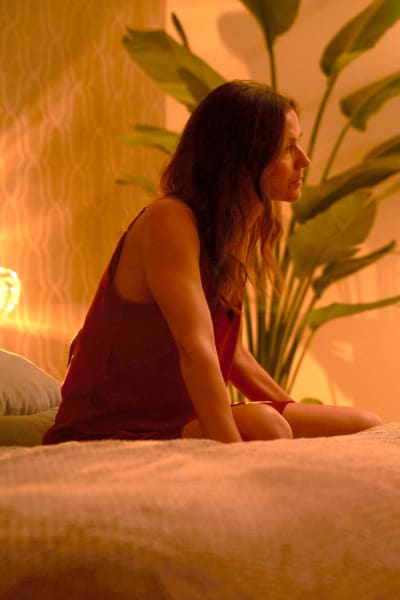 Scott seems to be the only person who can comprehend the severity of his son's mental illness. We are shown moments with Devin that truly shake Scott up.
While the show is primarily focused on Dr. Harmon, the mentality of his son, Devin, is the central plotline. The teen exhibits signs of sociopathy, and the writers provide encounter after encounter showing his lack of empathy or remorse.
I remember wondering what it be like to push Alex over the side.

Devin
Devin has a history of killing small animals, a general despondent and petulant attitude, and a disregard for authority.
Dr. Harmon's wife, Lynn, persists in defending her son. Time and again, Scott tells her and his co-worker, Dr. Mitch Becker, of his concerns that his son will soon hurt someone.
I remember everyone who ever tried to hurt me, especially you, Serena.

Devin
This story is pleasantly misleading as Scott is tried for murder. The audience begins to believe that Dr. Harmon killed his son. The misdirection was terrific. It allowed the viewer to change their mind about their feelings toward Devin.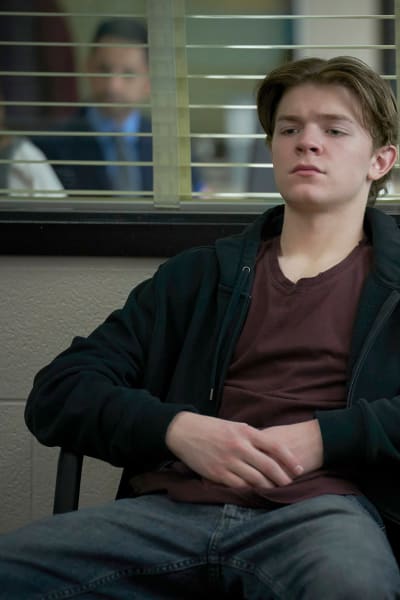 The writers allowed the viewers to follow that thought by showing Scott's plan to murder his son. Ultimately, he couldn't complete the action because of his love for Devin.
It felt like there was more Dr. Harmon could have done. The family suffered from the fear of the stigma around mental health. What could have happened had he pressed the issue with his son or turned in the manifesto to the police?
So you would know how angry I was, how angry I am.

Devin
There was some parental responsibility for the crime Devin ultimately committed.
Devin's mother refused to believe in her son's mental capacity until it was almost too late. Her delusion quite possibly delayed his treatment.
He's getting ready, Mitch…to do something bad.

Scott
In retrospect, we see a teen capable of murder. We see a teen who could easily hurt classmates and others. And we are shown a child who cries out for his pain to be alleviated in many ways.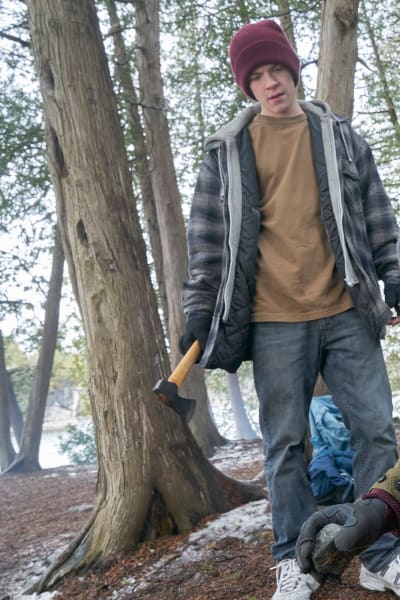 So, as Scott decides to end his son's life, is he acting rationally? How many parents refuse to see their children's nature until it's too late?
You brought me up there to kill me.

Devin
As a neurosurgeon, Scott has to make life-or-death decisions every day. But for his son's life, his hesitancy causes death and dismay.
The question they make is, should he have killed his son before the mass murders? 
But the bigger question is, why didn't he scream as loud as he could to anyone who could help his child? And does that make him complicit in the school shooting?
Did Dr. Herman stop his son, get him help, intervene? No. He wrote a check.

Prosecutor
 As the prosecutors tried the case, we are inclined to believe their reasoning. Scott Harmon's negligence made him complicit. But we also saw the heart of Scott Harmon, as expertly played by Michael Chiklis.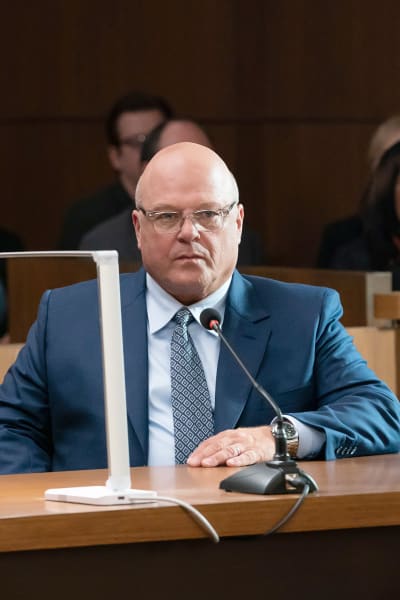 We saw a man tortured by a child he loved and despised. We see a man who fights to do the right thing as if he is the only person who can fix what's wrong.
You're not my father anymore. Not that you ever were.

Devin
At court, Scott's family was simply a grieving family. There wasn't excitement when Scott was acquitted. They were able to exhale, but it didn't look like they would be healing soon.
As much as Episode 1 told the story of Scott, it also told the story of a family in crisis. This resonates with so many families who struggle to find the help they need for their loved ones.
Devin's life was full of red flags seen by his father. Even though he was ultimately acquitted, the guilt of failing to act and failing to save his son will surely live on with him for the rest of his life.
I wish you'd done it.

Lynn
Accused is a show that brings insight to the viewer in pieces. The pace they told the story, and the way they built momentum in the storyline made it an excellent watch.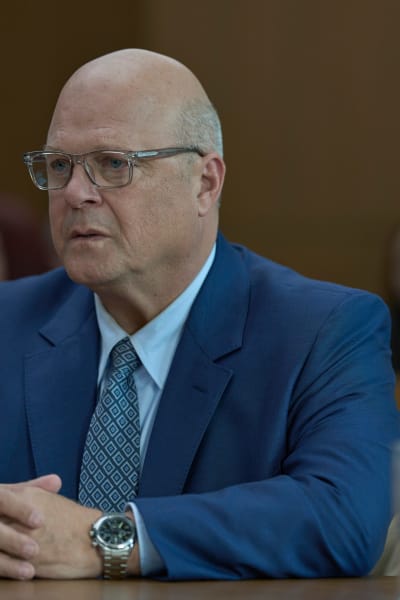 The score, lighting, and music worked to drum up necessary emotions for every scene. We feared for Scott and Devin as Scott decided his son's life. We felt his frustration outside the courthouse.
You're my son.

Scott
The subject leads to a more meaningful conversation about gun control, children's mental health, and criminal culpability. Undoubtedly, the rest of the anthology will be as thought-provoking.
What do you think? Was Scott complicit in his son's crimes? Should Devin's mother have been held liable as well? Drop your thoughts in the comments.