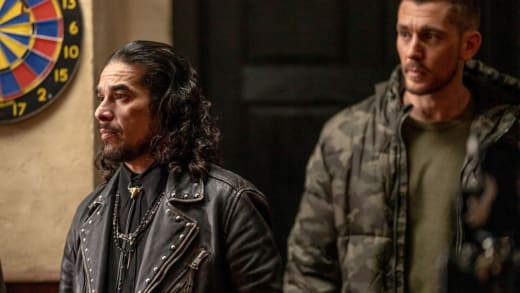 Bell wasn't kidding about Whalen being Stabler 2.0!
Whalen and Stabler butted heads throughout the hour after Stabler took over Whalen's undercover op, and both of them had an attitude toward the other.
Law & Order: Organized Crime Season 3 Episode 11 wrapped up the street gang case, but did Whalen and Stabler make any progress toward being able to work together?
I had a problem with Stabler going undercover, but it wasn't the same one Whalen had.
In the three years he's worked with Organized Crime, Stabler has gone undercover twice and has made headlines busting mob bosses. So in what universe could he get away with pretending to be a drug dealer?
Maybe gang members are too busy causing trouble to keep up with the news since no one recognized Stabler. Still, all they needed to do was a reverse image search on the photos Mendez took, and that would be that.
The operation to get Duran was only a secondary concern, though. The real story was Whalen and Stabler's conflict.
You got us in; now I'll finish the job. Just gotta murder you first.

Stabler
Whalen had reason to be angry, though he blew it all out of proportion and didn't act anywhere close to professionally after he was removed from the operation.
I don't know why he took his wire off, but ditching Reyes and using that to try to score a meeting with Duran was a solid strategy.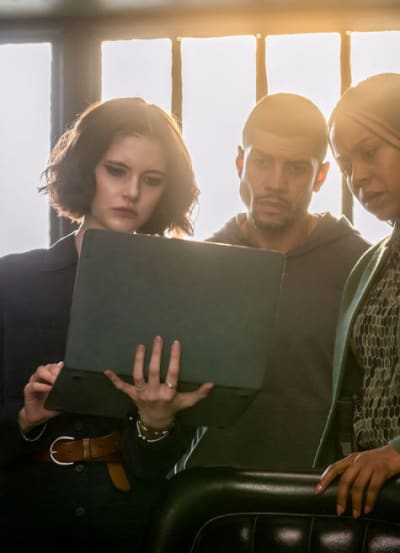 Reyes's unnecessary intrusion ruined what little trust Whalen had built with Mendez and Christobal; is it any wonder that Whalen resented Stabler taking over the operation after that?
Still, Whalen didn't need to sulk and brood the way he did. He got the info he needed to break Mendez while playing the cops that Stabler made him babysit. That's what won this case.
Whalen should be happy about that instead of angry that he was asked to spend time with those two.
Were those detectives hired to deliberately tank the case?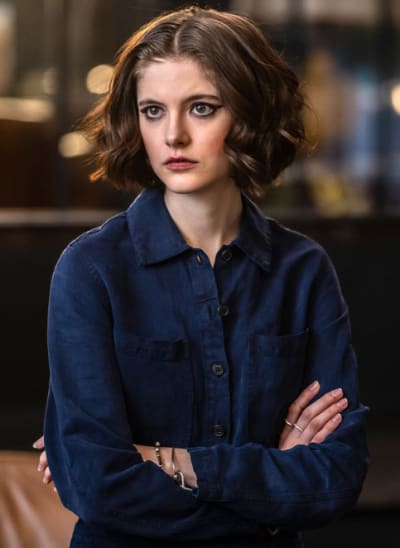 It seemed that way. Their raid led to Christobel's death and Duran's escape, and Thurmond smugly terminated the case.
But why would Thurmond or the Miami detectives sabotage the case? Was this political, or is something more nefarious going on?
Thurmond's motive might have to do with keeping Bell in line. He warned her that if Stabler's risky plan didn't work, it would hurt her career. Moments later, the Miami detectives ruined the operation, and Duran disappeared.
That timing is awfully suspicious.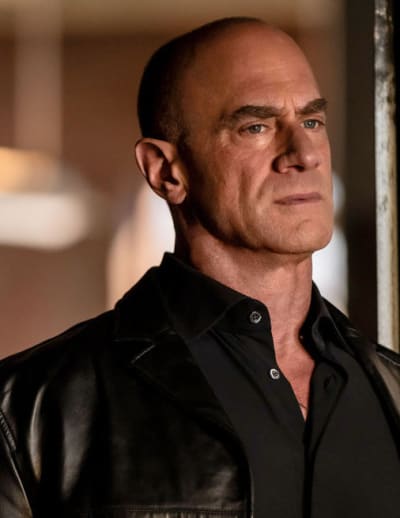 I've known since the beginning that something fishy was going on with Thurmond. He showed up out of nowhere to take the job Bell turned down, and it seemed he was up to no good.
Bell's fruitless Internet search suggests there's more to Thurmond than meets the eye. He's lied about part of his past; is any of it true? And whose side is he really on?
Considering Lillian's anger when Bell chose not to disband the unit, I can't help thinking Thurmond is there to destroy Bell's career from the inside. But could he also be connected to mob or gang activity?
The Miami detectives he invited to "help" with the case did nothing but make things harder, and Thurmond tried to claim Duran had gone back to Florida when he was still in New York.
Corruption or involvement in illegal activity seem like better motives for sabotaging this mission than politics, especially considering that Thurmond is lying about his past.
Thurmond likely sanctioned the Miami detectives' raid, and as a bonus, Stabler assumed Whalen had told them about Duran's bar, increasing tensions between Stabler and Whalen.
At least Whalen got some things off his chest during that argument, though his insistence on taking everything Stabler did to further this case personally was irritating.
As Stabler said, this wasn't about egos. It was about working as a team to put serious criminals away.
Stabler's not one to talk about ego, though. Half his problem with Whalen is that Whalen is as stubborn and rebellious as Stabler is. Stabler often goes lone wolf, ignoring orders he doesn't think should apply to him, yet was hard on Whalen for doing the same thing.
It's not difficult to understand why Whalen resented Stabler's attitude and chalked it up to Stabler needing always to be the one to close the case. It's not entirely fair, but it makes sense.
Stabler: How did he find out Duran had a daughter?
Bell: While Miami was playing him, he was playing them.
Whalen redeemed himself in Stabler's eyes by getting the info he needed to flip Mendez. But he wouldn't let Stabler pay him a compliment and almost ruined things for himself by having an attitude.
Unnecessary hostility will not get him far in this career. Whalen needs to temper it, but if he did, he wouldn't be Stabler 2.0.
It's a shame Duran is dead. He was one of Organized Crime's more compelling villains.
The best villains are three-dimensional people who have a relatable side, and Duran fit that bill.
In his interactions with Stabler, Duran showed some humanity. He was cold and calculating and wouldn't hesitate to shoot anyone who betrayed him. But he also was an old man who had survived the Communist revolution in Cuba, loved turtles, and tried to pass his culture onto his young grandson.
That scene where the little boy saw his grandfather lying dead on the floor broke my heart. The child didn't seem to be aware of the violent life his grandfather led; what a way to shatter his innocence!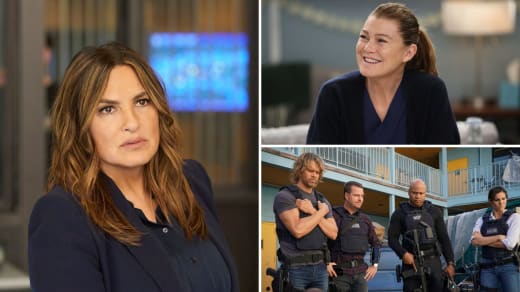 What'd you think, Organized Crime fanatics? Are you satisfied with the wrap-up of this case, or would you have preferred Duran lived to wreak havoc again another day? Are you Team Whalen or Team Stabler? And what do you think is up with Thurmond?
Hit the big, blue SHARE COMMENTS button and let us know your thoughts. Don't forget you can watch Law & Order: Organized Crime online while waiting for the next episode to air.
Law & Order: Organized Crime airs on NBC on Thursdays at 10 PM EST / PST. The next new episode airs on January 26, 2023.