The Pogues return to Netflix next month.
Outer Banks Season 3 finally has a premiere date, and it's soon.
Netflix revealed Tuesday that all 10 episodes will be available to stream on February 23.
Outer Banks Season 2 wrapped with several big cliffhangers, but what's on tap for Season 3?
"After losing the gold and fleeing the Outer Banks, Season 3 finds the Pogues washed ashore on a desert island that, for a brief moment, seems like an idyllic home," Netflix teases.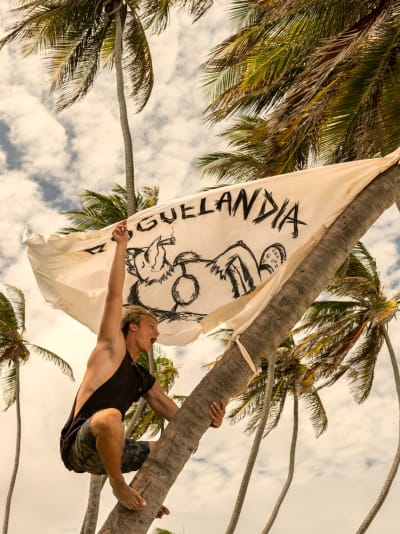 "Officially deemed Poguelandia, the island's newest residents spend their days fishing, swimming, and reveling in the carefree lifestyle of their temporary dwelling."
"But things quickly go south for John B, Sarah, Kiara, Pope, JJ, and Cleo when they find themselves once again caught up in a race for the treasure, quite literally running for their lives," the logline adds.
"They're broke and far from home, they can't trust anyone, Ward and Rafe are hungry for revenge, and there's a ruthless Caribbean Don who will stop at nothing to find the bounty."
"Was the treasure ever within their reach? Or was it all a trap to stop them once and for all? Either way, it's the Pogues against the world – and the only way out is together."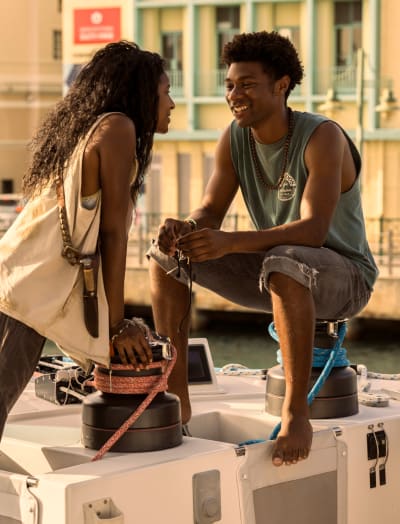 The cast of Outer Banks Season 3 includes Chase Stokes (John B.), Madelyn Cline (Sarah Cameron), Madison Bailey (Kiara), Jonathan Daviss (Pope), Rudy Pankow (JJ), and Austin North (Topper).
The cast also includes Drew Starkey (Rafe), Carlacia Grant (Cleo) and Charles Esten (Ward Cameron), Cullen Moss (Shoupe), Julia Antonelli (Wheezie Cameron), and Caroline Arapoglou (Rose Cameron).
Rounding out the cast is E. Roger Mitchell (Heyward), Charles Halford (Big John), Elizabeth Mitchell (Limbrey), and Andy McQueen (Carlos Singh).
Creators and executive producers Jonas Pate, Josh Pate, and Shannon Burke opened up about what fans can expect from the third season.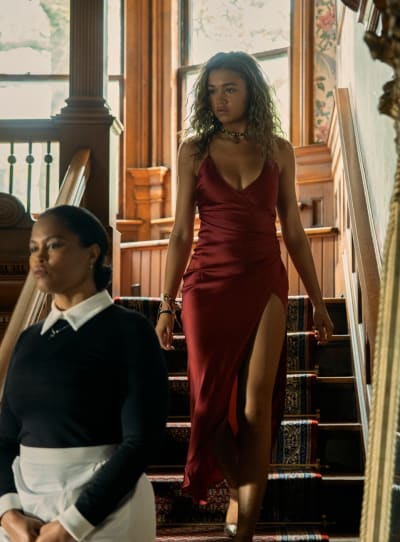 "The stakes are ramping up. The Pogues realize that their adventures in the first two seasons were merely the prelude to the granddaddy of all treasure hunts," the trio tell Tudum.com.
"The cast have been fast friends in real life pretty much from the very beginning, and it's been so gratifying to see those connections deepen over the years we've worked on the show. They are truly Pogues for Life."
What are your thoughts on the plot details, photos, and premiere date?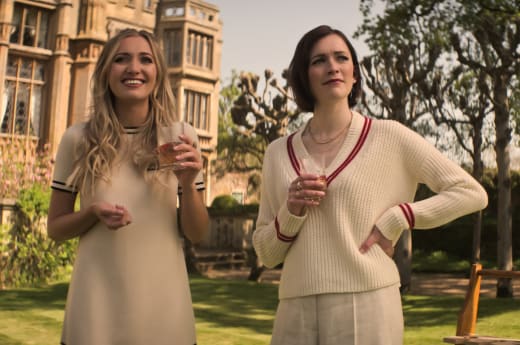 Are you ready for what's next?
Hit the comments.