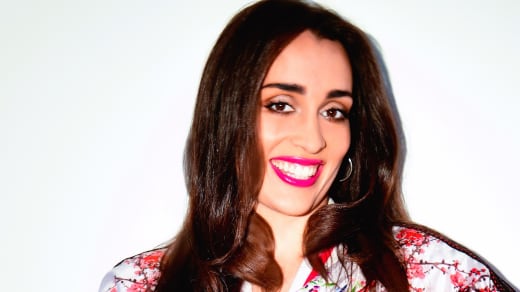 When we first see Andrea Bautista on screen in The Mosquito Coast, it's at a sophisticated soiree where deadly henchman William Lee (Ian Hart) warns the show's protagonist Allie Fox (Justin Thoreaux) that the Bautista family is going to be a problem if they're seen. 
The enigma of Andrea Bautista grows as we don't see or hear from her except a single long shot, but she's definitely someone to be reckoned with.
"That's definitely one of the goals of this character," said Andrea's actor, Cosima Cabrera. "She's super confident; she's super badass; she's super in control."
TV Fanatic had a chance to do a Zoom interview with Cabrera ahead of her midseason debut in the Mosquito Coast. She made her first appearance on December 2.
Her character is a Harvard-educated member of a family dynasty who tries to steer them in a legitimate direction while retaining their power.
The LA-raised Latino actress of Mexican descent graduated from Yale and was primarily drawn to the part because a Latino Ivy League grad had never been portrayed on TV before.
"The reason I was so excited for this role [is that] it was the first time I could audition for a Latino character who went to an Ivy League School. I had never seen myself represented," she said
Cabrera's character, Andrea Bautista, is the figurehead of the family.
She's trying to direct them toward a legitimate trade, but her brother Guillermo (Daniel Raymont) has a few wrenches to throw into the works.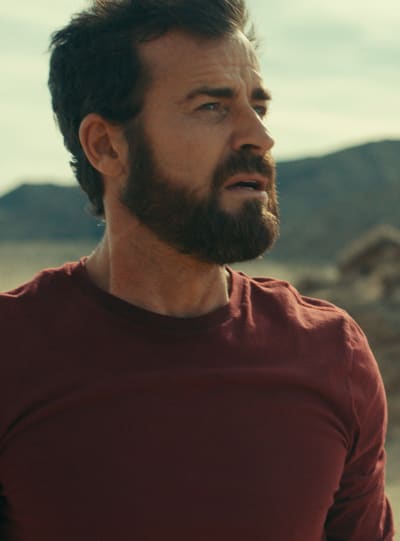 The show is adapted from Paul Thoreaux's 1981 novel about an American inventor who eschews American consumerism and establishes his pocket of society in Central America with unforeseen consequences.
Coincidentally, star Justin Thoreaux is Paul's nephew.
While star Justin Thoreaux has an intimate family connection to the source material (the protagonist of Allie Fox is based on his grandfather), Bautista was freer to draw her inspirations. Her character isn't in the source novel.
Tragically, Cabrera never shot scenes with the actors that play the Foxes. This was intentional to help bond different certain actors and separate ties between certain actors who weren't meant to have on-screen chemistry. 
Consequently, Cabrera stayed in a separate hotel with all the secondary actors.
But did we mention that this hotel was on the Mexican Riviera in Tulum? As you can imagine, Cabrera and her costars had a lot of fun planning excursions.
One of the reasons Cabrera feels that the show is unique is its authenticity to Mexico and the fact that it's shot there. As such, it was fitting for the cast to immerse themselves in Mexican culture and visit the Mayan ruins. 
Through their stay, Cabrera formed a lot of the necessary chemistry that added to the effectiveness of her character.
When asked how she appeared so menacing on screen, Cabrera said, "I think that comes from life experience. Confidence is a skill that needs practice."
At the same time, Cabrera also credits actor Reed Diamond for acting correctly in awe of her gravity as a powerful businessman. 
Behind the scenes, Cabrera describes veteran character actor Reed Diamond as a significant presence who was willing to share stories and give advice.
On the other hand, veteran actor Ian Hart was a different story.
Hart is best known as Professor Quirrell from the inaugural Harry Potter film but has a vast filmography that dates to the 1980s.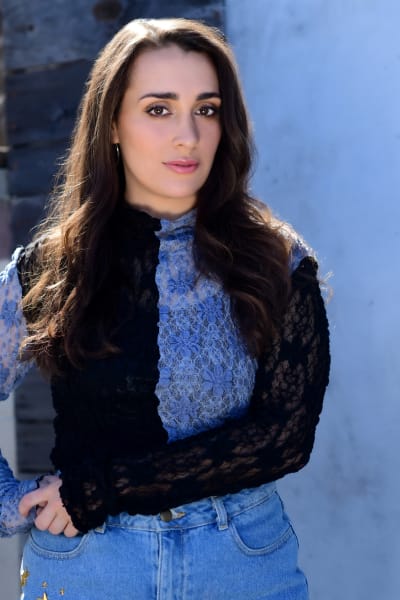 The actor hails from Northwest England but plays a headhunter from the American South and, according to Cabrera, stayed in character throughout the entire shoot.  
"It wasn't until the day my character and Reed's character, we all wrapped, [that] he finally whipped his Liverpool accent at dinner. Then he went back to standard American English," Cabrera said with a laugh. 
Although Cosima Cabrera hails from Los Angeles, she doesn't come from the movie industry.
When she was growing up, her parents were attorneys working in the public interest: Her father in immigration and her mother in age discrimination.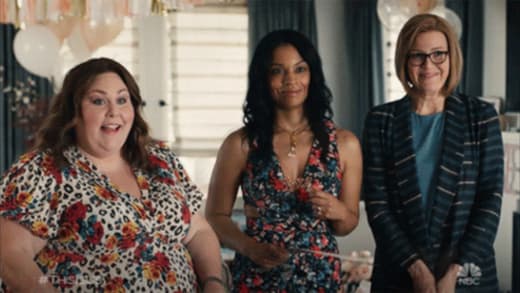 As such, Cabrera pursued a more well-rounded track than the typical Los Angeles prodigy. She starred in a national commercial for Honda and did professional plays in the Los Angeles area.
While going on casting calls and landing bit parts, however, she pursued academics at a high level and graduated with a theater and literature double major from Yale. 
Currently, she is working on a master's degree in psychology at Antioch University and is often attracted to scripts with deep psychological underpinnings. 
Mosquito Coast deserves credit for realistically exploring the traumatic effects of the many fight-or-flight situations that befall the Fox family.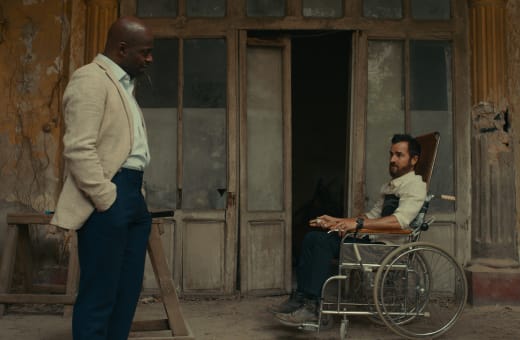 "I really like the way the show approaches psychology realistically. I'm working on a master's in psychology, so I loved reading the script and seeing 'coercive control,' and it's something I haven't seen before," said Cabrera. 
In addition to her recurring role on Mosquito Coast, Cabrera has recently enjoyed guest roles on The Neighborhood, Westworld, and The Cleaning Lady.
Cosima Cabrera and her co-stars eagerly await the possibility of a third season. 
In the interim, Cabrera's big ambition is to sell a semi-autobiographical pilot she has been working on.
Mosquito Coast can be found on Apple TV, with new episodes airing on Friday mornings.